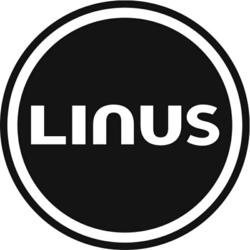 What Austin is doing is called protected bike lanes. These protected bikeways are the way of the future to get people on their bikes.
Bohemia, NY (PRWEB) May 08, 2013
On May 8, city bike designer Linus Bike releases a statement on a KUT News article that discusses the city of Austin's efforts to becoming more bike-friendly.
According to the KUT News article, more than two percent overall of Austin residents bike to work. In certain parts of the city, more than eight percent of residents commute to work on their bikes. This number is due to the steady flow of money that the city has allocated for bike advocacy projects.
Annick Beaudet is an avid cyclist and is the Manager of the Bicycle and Urban Trails Program with the City of Austin. She hopes that one day Austin will be as bike friendly as Portland, Oregon which is said to be the biking mecca of the United States. Beaudet told KUT News that Austin and Oregon are very similar in that "they have major bridges that bring people across the river into their downtown area."
Austin recently improved the infrastructure of those bridges and will build two additional bike bridges.
Jack Sanford, a biking advocate and member of the non-profit lobbying bike group, Bike Texas, believes that Austin is moving itself in the right direction. He told KUT News, "What Austin is doing is called protected bike lanes. These protected bikeways are the way of the future to get people on their bikes."
He went on to say that "protected lanes are how people of all skill levels of all ages are going to feel safe on a bike."
Sally Embrey, a representative of Linus Bike, a city bike designing company, commends Austin on their ongoing efforts to promote bike advocacy within the city. "Like Jack Sanford said, Austin is definitely head in the right direction to making itself one of the most bike-friendly U.S. cities. It's great to see that so-called biking capitals, like Portland, are inspiring other cities to follow in their footsteps. If this continues, we may be able to see biking infrastructure in all major U.S. cities."
Linus Bike is a California-based bicycle manufacturer that specializes in creating vintage style city bikes and commuter bikes. Not simply a bicycle company, Linus Bike sells a complete line of accessories for the environmentally conscious and for those who have a fondness for European style bicycles and the great tradition of European cycling.
#####