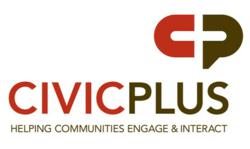 MANHATTAN, KS (PRWEB) May 07, 2013
CivicPlus, the leading developer of government websites and comprehensive community engagement software, announced the launch of its new Facilities and Reservations upgrade today, which adds capabilities for easier reservations, mapping integration and streamline payment processes.
CivicPlus' enhanced Facilities and Reservations module now provides citizens the ability to view information about and reserve facilities online thanks to newly enhanced scheduling and facility reservation functionalities. The module's mapping integration ties in seamlessly with Google Maps and ESRI online maps to allow easier access in finding directions to facility locations, and citizens are also now able to pay for reservations directly from the website with the integration of CivicPlus' ePayment system for an all-in-one process.
"The Facilities and Reservations upgrade will allow citizens an easier process for completing reservations and transactions at their own convenience," said Ward Morgan, CEO of CivicPlus. "With more than 1,300 government websites powered by CivicPlus, this is one of the most effective and efficient tools for use by citizens."
Built to work seamlessly within the CivicPlus Government Content Management System™ (GCMS®), the upgraded module is designed to improve the processes of internal staff and citizens when it comes to providing facility amenities, directions, availability and creating reservations.
About CivicPlus
Based in Manhattan, Kan., CivicPlus has designed more than 1,300 local government websites serving over 50 million citizens throughout North America. A recipient of the Center for Digital Government's Best Fit Integrator Award for delivering extraordinary digital solutions to public IT projects, CivicPlus transforms municipal websites into powerful two-way communication platforms that let citizens talk to and participate in local government. Find out where your community falls on the digital community engagement scale developed by CivicPlus eGov experts. In 2013, CivicPlus will invest nearly $2.5 million in products, research and development. The innovative CivicPlus Government Content Management System (GCMS™) now offers more than 60 applications including Citizen Request Tracker, MuniMobile, Facebook and economic development tools. Founded in 2001, CivicPlus was selected by Inc. Magazine as "One of the Fastest-Growing Privately Held Companies in the U.S." in 2011 and 2012. For more information visit http://www.civicplus.com.
###