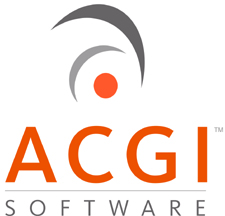 "We knew the right AMS would help us accelerate our growth, by enhancing member service and the overall effectiveness and efficiency of our operations – and that's what we're getting with Association Anywhere."
Columbia, Maryland (PRWEB) May 07, 2013
ACGI Software®, the trusted leader in association management software (AMS), today announced that the New York Society of Security Analysts (NYSSA) had licensed and implemented Association Anywhere®, its cloud-based association management system (AMS). The largest member society of CFA Institute, NYSSA relies on Association Anywhere for streamlining its internal operations and enhancing service to its nearly 10,000 members.
"NYSSA went through a painstaking consultant-led evaluation process before selecting Association Anywhere," said Amy Geffen, president and CEO, NYSSA. "We knew the right AMS would help us accelerate our growth, by enhancing member service and the overall effectiveness and efficiency of our operations – and that's what we're getting with Association Anywhere."
Association Anywhere is readily integrated with an association's core back-office, Web and mobile applications, enabling greater operating efficiency, automation and data integrity. These core database and member-management capabilities are extended with a suite of 40 modules (apps) that provide task-specific functionality for managing every aspect of a professional society's operations.
Several examples of how NYSSA is benefiting from Association Anywhere include:

Enhanced member e-marketing – NYSSA will be conducting email marketing for promoting events, professional development seminars and CFA exam preparation courses directly through Association Anywhere's built-in eCommunications module, which enables unlimited email creation and distribution. This is expected to eliminate the effort and expense of using a third-party email marketing service, while supporting smarter marketing by linking email campaign data with each member's record.
Simplified and accurate management reporting – NYSSA staff previously struggled to provide executives and board members with timely, accurate management reports. The standard and ad-hoc reporting capabilities of Association Anywhere's business intelligence applications are expected to slash the time and effort required for generating reports, so NYSSA staff can spend more time improving member services.
Better member experience – Using the Association Anywhere self-service Web interfaces, NYSSA members can more easily update and manage their own individual records online. And, unlike their previous AMS, Association Anywhere detects and purges accidental duplications members may create, ensuring the integrity and accuracy of NYSSA's member data.
Improved staff morale – By eliminating the functional and usability problems NYSSA staff members were regularly experiencing with its previous AMS, Association Anywhere has improved staff morale and effectiveness.
"To grow membership and revenues, forward-thinking associations like NYSSA are using data and automation to enhance those activities which deliver tangible, differentiated member benefits," said Kevin Hostutler, president and CEO, ACGI Software. "ACGI Software is very pleased NYSSA chose Association Anywhere as their new AMS – we look forward to enabling their success for many years to come."
About NYSSA:
The New York Society of Security Analysts (NYSSA) is a leading forum for the investment community. NYSSA's mission is to promote best practices and the highest professional and ethical standards in the industry. With nearly 10,000 members, NYSSA is the largest of the 135 societies worldwide that make up CFA Institute, which has over 105,000 members. Visit NYSSA at http://www.nyssa.org.
About ACGI Software:
ACGI Software, Inc., founded in 1996, develops and delivers cloud-based association management software (AMS) and best-practice services. The company's Association Anywhere AMS integrates with an association's Web, mobile and business applications, automating administrative and financial operations, enhancing the member experience and lowering operating costs. Association Anywhere AMS is chosen by leading associations and association management companies. Learn more about ACGI by visiting: http://www.acgisoftware.com.
# # #