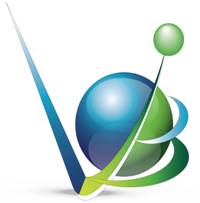 ...the provision of [anesthetics and analgesics] usually decreases non-experimental variables. VBI is proud to lead the charge in getting this information to a global audience
Winston-Salem, NC (PRWEB) May 07, 2013
The Veterinary Bioscience Institute (VBI) http://www.vetbiotech.com announces the return of the very popular "Revolutions, Insights and Comparisons of Rodent Anesthesia and Analgesia" four-part webinar series. This webinar series consists of four, two-hour webinars. While each webinar compliments the other, individually, the webinars are robust enough to stand on their own. This is the third year that this series of information is being presented, but since it is live, the most current up-to-date information will be included.
These educational webinars will be presented by Paul Flecknell, (MA, VetMB, PhD, DLAS, DECVA, DECLAM, MRCVS) Professor and Director of the Comparative Biology Centre at The Medical School University of Newcastle, and Patricia Foley, (DVM, DACLAM) Director Office of Animal Welfare University of Virginia.
"This is by far our most popular series of webinars," states Dr. Szczepan Baran, President of VBI. "The topic is always relevant, and the presenters are the tops in their fields."
"We are constantly getting requests for information regarding proper anesthetic and analgesic protocols for rodents," said Elizabeth Johnson, CEO of VBI.
"It is such an integral part of animal care in research, and scientists are starting to realize that the provision of these drugs usually decreases non-experimental variables. VBI is proud to lead the charge in getting this information to a global audience".
The series will detail the following subjects; Part 1 Equipment, homeothermy and respiration - May 15th, 2013, Part 2 Anesthetic selection, patient monitoring, and implications of anesthesia on research outcomes - May 22nd, 2013, Part 3 Assessment of pain of laboratory mouse and rat - June 19th, 2013, and Part 4 Management of pain of laboratory mouse and rat - June 26th, 2013. For more detailed information on these webinars, please visit http://www.vetbiotech.com/webinar_live.php or call 1-877-VET-BIOS.
This webinar meets the American Association for Laboratory Animal Science (AALAS), Canadian Association for Laboratory Animal Science (CALAS), and Academy of Surgical Science (ASR) requirements for Continuing Education Units. Each participant will receive a Certificate of Attendance.
This webinar is being reviewed by the AAVSB RACE program for eight continuing education credits for veterinarians and veterinary technicians.