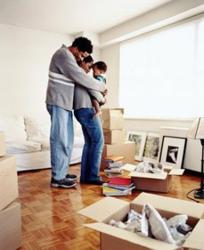 (PRWEB) May 07, 2013
Arizona Moving Companies is a moving company database that has operated in Arizona to help people and corporations move. The task of picking up boxes, dragging mattresses and carrying sofas can be a lot of work. This is why the moving company database is offering their specialized moving services. These professionals are experienced at packing, moving and unloading heavy items, so that people can now sit back and relax.
"We understand that there are some things that are almost impossible to move. For example, pianos and televisions. In fact, they are so difficult to move, it is stressful just thinking about it. This is why we have come up with a new service to help people move these types of items. Many moving companies advertise piano moving services. However, very few companies really know how to move pianos like we do," said the director of Arizona Moving Companies.
A piano is one of the most expensive things that a person can own. In addition, a piano is a delicate instrument that must be handled with care. This is why people need to entrust their piano moving only to professionals. Arizona Moving Companies has immense experience in moving pianos. That is why this company has specifically set up a specialized piano moving group made up of their most experienced employees. This group of employees will specifically be doing the work of piano moving for the company. The group includes the best full-time workers experienced at moving pianos.
"Unlike other moving companies that entrust the piano moving to any of their employees, we have a specific group of employees that only deal in piano moving and take pride in their work. They are all very good at what they do because they are our most experienced workers. They are also people who care passionately about pianos. This group is capable of moving all types of pianos and other heavy musical instruments that need utmost care," explained the director of the Arizona moving companies.
About http://www.AZmovers.com
Arizona Moving Companies has been offering residents of Arizona relocation services for their belongings since its inception. Now people who want to move pianos to and from the piano repair shop and want to ensure that their piano is in good hands, can utilize the services of this company. Many people have already used their revamped piano moving services to move their piano from one place to another and are happy with the services. The company has also been contacted by many institutions that need their pianos moved for attendance in concert halls. If anyone in Arizona needs their piano moved, they know exactly where to go find the best movers for this type of job.