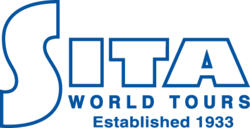 Los Angeles, CA (PRWEB) May 07, 2013
SITA World Tours, USTOA Active Member and its strategic partner, The Women's Travel Group, announced today that the August 8-20 2013 Argentina departure has become a President's trip with special benefits. The President of WTG, Phyllis Stoller, will escort this departure and as a benefit, SITA/WTG will guarantee room shares for all women who wish to save on the single supplement.
According to WTG President Phyllis Stoller, the number one question being asked by women regarding travel is 'How Can I Avoid the Single Supplement?' Room shares are arranged on a 'first come first served' basis for all women who request this service. This special arrangement applies to President Stoller's trip to Argentina.
With eight decades of experience, SITA is one of North America's most reputable Tour Operators for exotic destinations. Their internationally certified specialists provide unparalleled quality service and customer care during the reservation process. Expert guides and ground arrangements enhance each destination. SITA has extensive experience in the women's market as the past provider of exotic itineraries for the award-winning Women's Travel Club (1992-2006), until The Club was acquired by another travel organization.
Upcoming tours are to Argentina, India, South Africa, Cambodia/Vietnam and more. Travel agents can find SITA's Women's Travel Group tours on the homepage of http://www.sitatours.com.