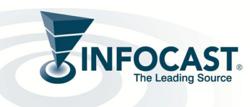 Woodland Hills, CA (PRWEB) May 07, 2013
Infocast, the leading producer of events tailored to the current and future needs of the many industries they serve, presents the Big Data for Utilities Summit, June 4-6, 2013, in Dallas, TX. This is the first of a series of data analytics events from Big Data University, the hub of data intelligence.
The enormous amount of data created by the smart grid offers utilities both unprecedented opportunities and challenges. Data analytics can enable utilities to better understand and engage customers, expand customer buy-in to energy-saving and green energy programs, manage demand and consumption, improve billing accuracy, and speed outage and repair response time. However, most utilities lack both the systems and the internal expertise to take full advantage of these opportunities.
The Big Data for Utilities Summit will bring utility executives and senior management seeking guidance on implementing analytics strategies together with leading providers of business services, analytics systems and services. The event will feature ample opportunities to network where vendors can hear first-hand about the challenges utilities face in effectively dealing with the data they've accumulated, and utilities can learn about the software, analytic and platform solutions the IT industry experts have created specifically for the utility sector to address these challenges.
The summit will feature speakers from Oracle, Teradata Inc., IGS Energy, Oncor Electric Delivery, OGE Energy Corp., Centerpoint Energy, TXU, District of Columbia Water & Sewer, California PUC along with many more.
For more information, to register for the Summit, or to join us as a sponsor or speaker, please visit the event website at infocastinc.com/bigdata13 or contact Lucia Ceron, Event Producer at 818-888-4444 ext.57.
About Infocast
For over 25 years, Infocast has produced the highest quality events, tailored to the needs of the industries we serve. We intensively research the marketplace, pulling from an extensive network of experts to give you the information and connections to succeed.