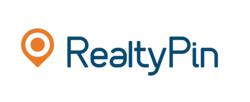 Now, we're ahead of the pack in terms of both design and user experience.
Los Angeles, California (PRWEB) May 07, 2013
Realtypin.com – a website that's home to more than one million residential and commercial real estate listings all over the U.S. – just unveiled a brand new design that's aimed at making home buying easier. Specifically, the website now has a responsive design, which means it can be viewed properly on any type of desktop or mobile device.
"We believe that going responsive makes our website more user-friendly. Because it displays better, it's easier for buyers to find exactly what they're looking for," says James Paffrath, the co-owner of Realtypin.com. "Now, we're ahead of the pack in terms of both design and user experience."
Responsive web design has become more common recently, because it allows site owners to have one version of their site – instead of one that displays on desktop devices and another that displays on mobile devices. In addition to eliminating display issues, a responsive web design also enables site owners to make changes more easily, because both versions can be updated at the same time.
"We know that having a responsive website can help make everything look better, while also being easier on us to maintain," Paffrath explains. "To us, the change made perfect sense, and we're happy to show off the finished product."
Going responsive is even more important in the real estate niche because an increasing number of buyers are using mobile devices to find their next home. It's estimated that more than 90% of home buyers begin their search online, and according to research done by Google, home buying-related searches have gone up 253% over the past four years. Google says that close to 20% of those searches are done on mobile devices, and the number of mobile searches has increased by 120% since the beginning of 2012.
To search for a home online – either on a PC or on a mobile device – log onto http://realtypin.com.