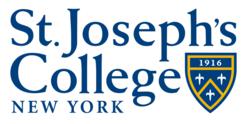 St. Joseph's College is pleased to announce that it will welcome two distinguished speakers to its annual commencement ceremonies.
Brooklyn and Patchogue, N.Y. (PRWEB) May 07, 2013
St. Joseph's College (SJC) is pleased to announce that it will welcome two distinguished speakers to its annual commencement ceremonies:

Jonathan Lethem, novelist and MacArthur fellow, will be the keynote speaker at the Brooklyn Campus ceremonies on Friday, May 24 at 11 a.m. at the New York Marriott at the Brooklyn Bridge. He will be awarded an honorary Doctor of Letters degree.
Randi Shubin Dresner, president of Island Harvest, will serve as the keynote speaker for the Long Island Campus exercises on Tuesday, May 28 at 3 p.m. at the Nassau Veterans Memorial Coliseum. She will receive an honorary Doctor of Law degree.
Jonathan Lethem is the author of nine novels, including The Fortress of Solitude and the forthcoming Dissident Gardens. His fifth, Motherless Brooklyn, won the National Book Critic's Circle Award, as well as several other accolades. His short stories and essays have been collected in five volumes, including the World Fantasy Award-winner The Wall of the Eye and The Wall of the Sky. Several of his shorter works have been gathered in The Year's Best Essays and The Year's Best Short Stories, as well as several other annual anthologies. His writing regularly appears in The New Yorker, Rolling Stone, Harper's, The Paris Review and McSweeney's. Lethem's books have been translated into over 30 languages. In 2011, he was given an honorary doctorate from Pratt and was named the second holder of the Roy E. Disney Chair in Creative Writing at Pomona College. In 2005, he was named a Fellow of the MacArthur Foundation.
Dedicated to improving the lives of people around us, Randi Shubin Dresner has been the champion of putting a face on the people who are hungry on Long Island. A Certified Fundraising Executive (CFRE), she has served as president and chief executive officer of Island Harvest, Long Island's largest hunger-relief organization, since 2001. Shubin Dresner is a tireless advocate on behalf of people in need and has raised awareness of the insidious, yet often unrecognized, problem of chronic hunger on Long Island. Prior to joining Island Harvest, she worked for several organizations, including the National Center for Disability Services in Albertson, N.Y. and the Nassau County Chapter of the National Multiple Sclerosis Society.
ABOUT ST. JOSEPH'S COLLEGE
St. Joseph's College has been dedicated to providing a diverse population of students in the New York metropolitan area with an affordable education rooted in the liberal arts tradition since 1916. Independent and coeducational, the College provides a strong academic and value-oriented education at the undergraduate and graduate levels, aiming to prepare each student for a life characterized by integrity, intellectual and spiritual values, social responsibility, and service. With campuses located in the Clinton Hill area of Brooklyn and in Patchogue, Long Island, the College offers degrees in over 25 majors, special course offerings and certificates, affiliated and pre-professional programs through its School of Arts and Sciences and its School of Professional and Graduate Studies.