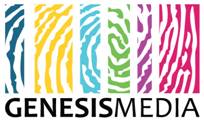 New York, NY (PRWEB) May 09, 2013
Genesis Media (http://www.genesismedia.com/), a video ad solutions company focused on the monetization challenges of tier-1 publishers, has announced the appointment of Chris Durand as its new Vice President of Technology and Engineering and Melissa Bonnick as its new Senior Director of Advertising Operations.
As VP of Technology and Engineering, Durand will lead Genesis Media's technology team in developing its core platform, video, mobile and data products. Durand will also be responsible for building out the NY-based technology team, key vendor selection, QA and managing core technology operations and infrastructure.
Before joining Genesis Media, Durand was the vice president of Client Operations for SelectMinds Inc., a company that specializes in social recruiting/community management software. At SelectMinds, which was acquired by Oracle, Durand managed a 15-person international client deployment department. The department was responsible for technology deployments, support and custom RFPs for products that constituted over 95 percent of the company's revenues. Prior to joining SelectMinds, Durand was a senior associate at Infosys Consulting, a global leader in consulting, technology and outsourcing.
As senior director of advertising operations, Bonnick will be responsible for leading the development of Genesis Media's Advertising Operations team. This includes the management of advertiser and publisher account implementation and management, campaign execution, new platform evaluation and business intelligence.
Before joining Genesis Media, Bonnick was the director of advertising and sponsorships for I-play, an interactive gaming company. While at I-play (formerly known as Oberon Media), Bonnick held several titles, including senior manager, advertising operations manager, and advertising operations manager - global, and was responsible for managing ad operations and account management teams. Prior to joining I-play, Bonnick worked at both small and large publishers alike, including such companies as The New York Times and Everyday Health.
"Genesis Media is a technology-driven business, working with a wide variety of large and niche publishers," said Mark Yackanich, CEO of Genesis Media. "As our business continues to grow quickly, Chris will be a critical player in managing our growth and addressing our need for scalable, flexible technology solutions, while Melissa is well-suited to lead our ad operations group."
About Genesis Media:
Genesis Media (http://www.genesismedia.com) is a video ad solutions company that uses its engagement-based platform to solve the premium content monetization challenges for tier-1 publishers worldwide. The Genesis Platform creates new, premium video inventory and revenue streams for its publishing partners and substantially improves engagement and brand lift for its major advertisers with transparent, cost-per-view video distribution at scale.
# # #