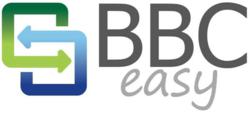 San Francisco, CA (PRWEB) May 07, 2013
BBC Easy (http://www.bbceasy.com), the national leader in cloud-based automated loan management software, has been selected to demo its proprietary software at Finovate, a financial technology conference being held in San Francisco this spring. BBC Easy's cloud-based loan automation program securely connects financial institutions and commercial borrowers to streamline the lending process, eliminating the possibility of human error and bringing cost and time savings to both lenders and borrowers. Finovate is a biannual conference that showcases the latest innovations in the financial technology space by allowing selected entrepreneurs to demo their products in seven-minute presentations.
"We're honored to be selected to present at Finovate this year," says BBC Easy CEO James Walter. "Financial technology is a space facing significant growth over the past few years, and we founded BBC Easy to bring efficiency to an outdated process. In a competitive lending environment, banks need to streamline the lending process and offer easy-to-use customer-facing technology to keep a competitive edge."
While financial institutions have been notoriously slow adopters of new technology, record-low interest margins and mandates to focus on commercial and industrial lending has them looking for efficiencies wherever they can be found.
"The tightening of the credit markets a few years ago and the antipathy of the general public toward big banks created an opening for technology innovators to tackle complex problems and inefficiencies in this space," says Corey Ross, VP of sales at BBC Easy. "We're now seeing disruptive technology in the financial world evolve from targeting early consumer adopters to shaking up core commercial services at financial institutions, like with BBC Easy. I'm excited to see what other innovations are in store at Finovate."
For more information about the company or to sign up for BBC Easy, please visit http://www.bbceasy.com.