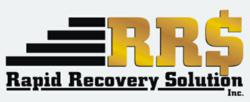 Using a credit card correctly can improve your credit score in several ways, but misusing it can tank your financial rep and cause you serious problems down the line...
Bohemia, NY (PRWEB) May 07, 2013
On May 7, John Monderine, CEO of collection services agency Rapid Recovery Solution, issues a statement about prevalent credit card myths.
According to an article in USA Today, the average American uses at least three credit cards, and Credit.com suggests that consumers "need at least two credit cards – excluding store cards – as you never know when an issue will decrease your limit or even close your account." The article says that an individual's primary credit card should be a rewards card, "a no-fee, cash-back version that will give you a rebate of up to 5% on everyday purchases." The second card should mostly be used as a backup for emergency expenses.
The article breaks down the specific features of a credit card and debunks some common myths. The first digit on the front of the credit card indicates what kind of card you have while the, "other numbers identify the bank that issued the card and its currency, the user's account number, and the 'check digit.'" This ensures the series of numbers is valid and accurate.
The back of the credit card includes a swipe strip that contains the card's expiration date, a code indicating the country that issued the card, your personal account number as well as your spending limit.
Here are two well-known myths about credit cards and the hidden truths behind them as noted by RealSimple.com.

Myth: "Paying an Annual Fee is a Waste of Money"
Truth: To find out if the credit card is worth the price, calculate to see if the benefits you reap are equal to or greater than the annual fee.
Myth: "Just one Missed Payment Won't Harm Your Credit Score"
Truth: Missed payments can hurt your credit score in a real way. Liz Pulliam Weston, author of "Your Credit Score" suggests your credit score could fall up to 100 points if you fail to make a timely payment. Arranging an automatic bill pay will ensure a consumer will not miss payments.
John Monderine, CEO of the collection services agency Rapid Recovery Solution, says that consumers' misconceptions about their credit is one of the leading factors that causes their accrued debts to wind up in collections. "Using a credit card correctly can improve your credit score in several ways, but misusing it can tank your financial rep and cause you serious problems down the line. Figure out all the variables that impact your personal financial situation before you decide to open or close a credit card account, and keep up with your payments."
Founded in 2006, Rapid Recovery Solution, Inc. is headquartered at the highest point of beautiful Long Island. Rapid Recovery Collection Agency is committed to recovering your funds. We believe that every debtor has the ability to pay if motivated correctly. We DO NOT alienate the debtors; we attempt to align with them and offer a number of ways to resolve not only your debt but also all their debts.
#####