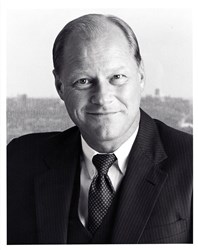 Chicago, Illinois (PRWEB) May 08, 2013
Bullying Decoded is a new website dedicated to empowering victims of bullies. The site features blogs from former Law Review editor and author of BULLYING DECODED: The Economics of Abuse, Ed Kaspar.
Legal theories on this subject are in a state of flux. Legislatures, prosecutors and victims are searching for ways to punish and deter bullies in every environment. Victims deserve compensation for their physical injuries, monetary losses and emotional distress. Kaspar provides concise summaries of the latest developments from courts and legislatures, enabling readers to understand their rights and options.
"It is not a simple thing to bring a successful lawsuit for money damages against a bully or the family of a bully who injures others", says Kaspar. "Frivolous lawsuits are expensive and pointless. But it is certainly possible, in cases involving substantial damages, that enforceable judgments against perpetrators may be obtained.
The National Education Association estimates that approximately 160,000 students miss school every day due to fear of attacks by other students. Kaspar's book and website lay out usable strategies for victims to deal with the abuse they encounter. Street-wise tips to deter, deflect and avoid bullies are a central focus. A strong plan of action can enable a child (or anyone) to handle bullying experiences intelligently.
Depression is a common byproduct of bullying. We are all aware that in some cases, suicide is the result. bullyingdecoded.com has developed a strong series of blogs exploring intuitive resources for victims of depression. Reviews of books on current mainstream psychotherapy applications, very concise and user-friendly, are available. Drug-free solutions to depression are fully explored.
About the Author: Ed Kaspar is a retired attorney and former Law Review editor who lives in Chicago. Ed was recently a guest on CKNX AM90 Radio in Canada. He and anchor Bill Townsend discussed the "anti-litigation" posture that many school districts adopt. Listen to discussion here.
About the Book: Now in it's 2nd edition, BULLYING DECODED: The Economics of Abuse, examines cyber-bullies, schoolyard bullies, workplace bullies and more - without mercy. They are stripped of their pretenses and exposed - as cowardly sociopaths. Kaspar empowers bullying victims with a new outlook and strategies to use against their foes. The book is available in paperback and as an ebook on Amazon.com.
BOOK COPIES AND INTERVIEWS AVAILABLE.
Contact: Ed Kaspar, 630-230-1929, bullycode1(at)gmail(dot)com
Media Contact: Vanessa Nielsen, VforVisibility.com, press(at)bullyingdecoded(dot)com