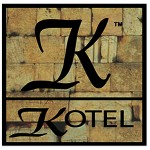 Miami, FL. (PRWEB) May 07, 2013
Thousands of Americans are faced with the bad credit dilemma, but Kotel Finance & Services are here to help them climb out. While anyone can try to do it individually, the tedious process requires time, record keeping and in-depth knowledge of federal consumer laws. To get the best credit repair service, the following key factors are required: knowing the factors that affect the credit score, how to acquire accurate copies of credit reports, and how to investigate and or dispute negative factors affecting the scores.
While federal law is supposed to guarantee a bad credit fix, people may spend months and even years trying to remove legitimate errors that are ruining their credit, and thus ruining their opportunities for financial freedom. Yes, there is an automated credit reporting dispute system used by the three major credit bureaus – Equifax, Transunion and Experian, but the system is broken, and thousands of Americans are falling through the cracks each year. Errors on credit reports keep consumers from being able to purchase homes, lease cars, rent apartments, obtain health insurance, and the list is endless. This automated dispute process has absolutely no value whatsoever to consumers. By law, any time a consumer says there is something wrong on his or her reports, the credit bureaus are required to conduct a reasonable investigation into the disputed information and to remove anything they cannot verify as accurate. However, the reality is that the credit bureaus actually spend very little time – only a few minutes at the most – investigating a consumer's disputes, and thus they are skirting the law. The automated dispute process available to consumers is broken. Most consumers are not aware of the little steps they can take to improve their credit.
Kotel Finance, one of the leading credit repair companies in Florida, advises their clients with innovative and unique ways to get the bureaus remove inaccurate information from their credit reports. Kotel Finance has the tools, personal assistance and software that are needed in order to get the bureaus remove the false information, improve credit scores, and increase opportunities for the financial freedom that any person deserves. While Kotel Finance does all the work, they also advise their customers with the "secret" tools to increase credit scores.
One of the most common mistakes is to pay off the credit card balance and close the account. This actually happens when people are trying to turn their credit score around and be more financially responsible, without knowing that it is a mistake closing their credit card accounts. While it may sound surprising, especially to those consumers who have labored for years to pay off big credit card balances, is that the credit scores actually benefit from the positive history associated with each credit card account. By closing the account, positive history is removed and the credit scores may plummet. Ideally, one should always keep a 15% of credit limit on each account. This leaves 85% of a credit available, and is the most positive way to affect the scores.
Kotel Finance has many more "tricks" on how to fix bad credit and keep the scores as high as they can be, while they do the work on the inside to get the credit bureaus to remove inaccurate information.
For a consultation with a professional, trustworthy top credit repair company in Miami, FL Contact Kotel Finance Services at (305)712.2060 , or visit their newly improved website http://www.kotelfinance.com/ Step in and let Kotel Finance & Services help you recover!