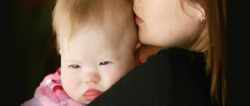 M&L Special Needs is helping families plan their financial future.
Washington, DC (PRWEB) May 16, 2013
M&L Special Needs Planning, a company located in Washington, D.C., is dedicated to helping families with special needs plan happy, stable, financially secure futures. As a part of their commitment to providing clear and concise guidance to families with special needs, the company offers a discussion on their company blog about the Special Needs Trust as a financial tool and how to choose the best type of trust for your family member with special needs. They also discuss how to fund and organize the special needs trust so your family member does not miss out on valuable government benefits.
A Special Needs Trust (SNT) is the only legal solution to protect an individual with disabilities while ensuring that she or she remains qualified for government benefits. It is a legal document for placing funds and other assets in the control of a trustee, for the benefit of the individual with special needs. A special needs trust also makes it possible for a beneficiary to receive extra income without losing valuable state and federal benefits.
According to M&L Special Needs Planning, it is vitally important to pay attention to the eligibility laws and work with an attorney familiar with special needs planning when establishing the Special Needs Trust. A trust which has been established without regard for eligibility laws may disqualify a person with disabilities from government benefits, specifically Supplemental Security Income (SSI) and Medicaid. As SSI and Medicaid are needs-based government benefits, a person with a disability cannot have more than $2000 of resources or assets in their name and retain eligibility for these programs. If a special needs trust is established correctly, the beneficiary will still receive government benefits and the funds in the special needs trust will supplement (not supplant) the government benefits the individual is receiving.
There are three types of special needs trusts – first party/self-settled/d4a trust, the third party or supplemental trust, or the pooled special needs trust. The third party or supplemental trust is the most commonly used type of special needs trust; it is founded by a person other than the beneficiary, and can hold any kind of asset belonging to the donor including real estate, stocks & bonds, and other types of investments. The trust can also be the beneficiary of a life insurance policy. The other two types of special needs trusts, the first party/payback/d4a and the pooled trust often result in funds from the trust being paid back to the government after the beneficiary's death. For more information on each type of special needs trust, visit specialneedsplanning.net
M&L Special Needs Planning offers a useful piece of information regarding the special needs trusts to families who may be considering this option for their own financial plan – 92% of all third family/supplemental Special Needs Trusts are funded with life insurance.
M&L Special Needs Planning. LLC works to help families understand how policies such as those surrounding the Special Need Trust and government benefits can affect them and their family members with disabilities. Through the website, the blog, the workshops, and other services these financial planners strive to educate families and help them better plan for their financial future. Those wishing to learn more about this topic and others can visit the M&L Special Needs Planning. LLC website and are encouraged to contact them for more information.