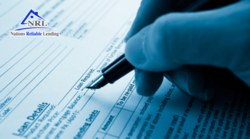 Houston, TX (PRWEB) May 07, 2013
Houston-based lender, Lending2All announced today that they are expanding the loan options available for mortgage borrower's interested in purchasing a home in Texas. New options include FHA specialty products not available from other lenders in the region, allowing Lending2All to deliver the widest array of choices for their clients. The direct lender offers fast responses for prospective borrowers; average closing times are currently at 16 days. Pre-approvals and underwriting turnaround times are even faster and are usually completed within 24 hours.
Lending2All offers a wide range of lending solutions designed to suit the needs of Texas residents, including the following:

FHA loans and loan products designed specifically for first-time home buyers
Fixed-rate loans for added stability in monthly payments
Adjustable-rate loans that offer easier terms during the initial stages of the loan
Refinancing solutions to take advantage of current low rates
USDA loans designed for rural development
Home equity loans
New construction loans
Lending2All also provides access to down payment assistance programs. For homeowners who have built up considerable equity in their homes, cash out loans can also be a valuable source of ready cash to deal with ongoing expenses.
The added lending options available from Lending2All are expected to provide even more help to Mortgage Bankers in delivering the right options for their customers. To qualify for financing through these programs, consumers must achieve a minimum FICO credit score of 560. Other requirements include the following:
For applicants with FICO scores between 600 and 619, two months of reserves are required
Applicants with FICO scores ranging from 560 to 599 must have four months of reserves
The debt-to-income (DTI) ratio for applicants with FICO scores of 620 and above is currently 56.99 percent
Borrowers with FICO scores of 619 and below must meet a DTI ratio of 45 percent
Lending2All delivers exceptional customer service to help Mortgage Bankers serve their clients more effectively. The added options available through the direct lender ensures that home buyers can access the loan programs needed to help them achieve their dreams in the residential real estate market. By partnering with Lending2All, Bankers can provide the largest array of lending options and the most responsive customer service for their clients in the state of Texas.
About Lending2All
With locations all over Texas and numerous loan options for consumers, Lending2All is a direct lender and an outstanding resource for Bankers and home buyers in the state. Based in Houston, Lending2All has been in business for more than 10 years and offers the best in customer service and lending solutions to ensure the right loan at the right rate for each client. From FHA and VA loans to traditional fixed-rate and adjustable-rate mortgages, Lending2All delivers the best in home loans and refinancing options for Bankers and customers throughout the state of Texas.