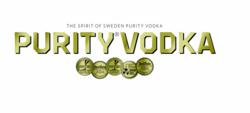 With an incredibly strong line up at 2013 The Asian Spirits Masters, we congratulate Purity Vodka for their outstanding achievement of being named 'Best Vodka' for the second consecutive year.
New York, NY (PRWEB) May 08, 2013
Purity® Vodka received multiple accolades at the 2013 Asian Spirits Masters Competition, the brand proudly announced today. Continuing its reign as the world's most awarded ultra-premium vodka, Purity Vodka won high marks across all categories (Smooth, Organic, Europe, Scandinavia). The Swedish craft spirit was the only vodka to take home two Masters awards (Micro-Distillery, Super-Premium) and to garner the renowned competition's eponymous top prize as the best vodka.
Conducted in April 2013, The Spirits Business' second annual Asian Spirits Masters is an extension of the internationally recognized Spirits Masters series. An awards program for any spirit available in at least one Asian market, the competition centers around a blind tasting judged by a panel of leading spirits and trade specialists. The May 7th issue of The Spirits Business features Purity Vodka along with the other competition winners, and the craft spirit will receive its award at a ceremony slated for Fall 2013 in Cannes.
"With an incredibly strong line up at 2013 The Asian Spirits Masters, we congratulate Purity Vodka for their outstanding achievement of being named 'Best Vodka' for the second consecutive year. Being the only vodka to win the competition's highest honor --Master-- is impressive. To win two Masters is simply a remarkable achievement that reinforces Purity Vodka's dominance at international spirits competitions in recent years," said Daisy Jones, associate publisher of The Spirits Business.
"I'm so pleased that the judges at the Asian Spirits Master Awards have again recognized Purity Vodka in such a significant way," said Purity Vodka Master Blender Thomas Kuuttanen. "Purity Vodka is all about character and taste, and these honors show that our hard work and commitment is paying off."
ABOUT PURITY® VODKA
Purity Vodka is the world's most award-winning ultra-premium vodka. With its heritage based in the 13th century Ellinge Castle in southern Sweden, Purity Vodka sprang from self-proclaimed "Spirit Geek" Thomas Kuuttanen's lifelong quest to redefine vodka.
A world-renowned master blender, Kuuttanen has produced some of the most prominent whiskies, liqueurs, gins, vodkas, and aquavits in his country. He spent more than a decade developing and refining the Purity Vodka recipe, which combines tradition and innovation into a unique taste experience. Using a secret family recipe and only natural ingredients –-including winter wheat and malted barley as well as natural spring water, rich in minerals and iron–- Purity Vodka reminds vodka drinkers that taste does matter.
The production of Purity Vodka is labor intensive and demanding. Using a vodka still made of copper and gold as part of its proprietary craft distillation method, Kuuttanen disposes of 90 percent of the spirit leaving only the finest 10 percent – which is then used as the heart of the spirit. When all is said and done, the heart of Purity Vodka is distilled 34 times. The result: a spirit so refined that it doesn't need filtration. As well, it is certified 100 percent organic by both European and US governing agencies and is tested to be gluten-free.
Purity Vodka continues to win top honors in the most prestigious international spirit competitions. In 2012, the brand won in multiple categories during the Vodka Masters Awards, sweeping the overall vodka category and taking the top title of Grand Vodka Master -- the first brand to earn the title of "Vodka of the Year" two years in a row. In addition, Purity Vodka scored the maximum number of points in the competition's organic category --100 out of 100-- an unprecedented achievement in the competition's history.
Purity Vodka's new packaging emphasizes the craft distillation process and small batch, with each bottle bearing a batch and bottle number on an eye-catching plum neck-label.
For more information about Purity Vodka, please go to http://www.purityvodka.com.
# # #