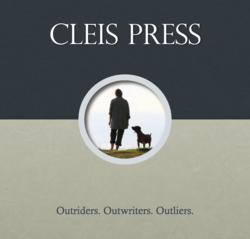 Five years ago, we never thought we would have books in Costco, Walmart, Hallmark, Whole Foods, or Target, and now we do.
(PRWEB) May 07, 2013
Felice Newman, CFO, Co-Founder and Co-Publisher of Cleis Press, based in Berkeley, CA, has announced that effective immediately, former Associate Publisher and Founder of Viva Editions, Brenda Knight, has been named Publisher of Cleis Press and Viva Editions. Both imprints are distributed by Publishers Group West. Newman will continue as CFO and Frederique Delacoste Cleis Co-Founder/Co-Publisher will remain President of Cleis Press and Publisher of Midnight Editions. Newman explained, "This is a new beginning for Cleis, a handing of the baton from two dedicated lifelong publishers to a talented and equally dedicated woman of exceptional integrity."
In an industry that has been in free fall in the last five years, Knight's work at Cleis Press and Viva Editions has resulted in unprecedented sales: As of May 1, 2013, Cleis Press is up 42.22% from last year, and 80% up in sales of paper books. Her well-honed eye for the heartwarming and the quirky has transformed Cleis Press. Delacoste attributes "the phenomenal growth in sales to Viva Editions, which is blazing new trails in the gift market. Five years ago, we never thought we would have books in Costco, Walmart, Hallmark, Whole Foods, or Target, and now we do."
The new publisher at Cleis Press and Viva Editions, Knight is thrilled to be able to expand her vision of publishing, "keeping my fingers on the pulse of what readers want—by finding what they want even before they know they want it." Both founding publishers of Cleis Press recognize Knight's tireless efforts and have rewarded her vision with this promotion. Newman explained, "We hired Brenda on October 8th, 2008. The next day was the Wall Street crash and the beginning of the great recession. While every other business was cutting back, we were expanding and founded Viva Editions—a gathering place where Brenda could bring her author relations and business contacts to bear. By 2010, sales were up 57 percent."
Knight is a twenty-two year publishing veteran who started her career at HarperCollins, San Francisco, where she fell in love with publishing and had the thrill of working with major authors like Huston Smith, Paulo Coelho, and Melody Beattie. From there, she moved on to Conari Press and helped build the Random Acts of Kindness phenomenon, while acquiring books from California Congresswoman Jackie Speier and Phil Cousineau. One of the highlights of the Conari experience for Knight was helping shape Mark Nepo's The Book of Awakening, which became one of Oprah's Favorite Things. Just as The Book of Awakening was a New York Times bestseller, Viva hopes to spread Nepo's essential teachings for the human soul in the Fall 2013 book, Reduced to Joy.
"I am grateful to have started in publishing at HarperCollins. I often told people that it was like getting paid to go to publishing school. After a few years however, I realized I am not a corporate citizen. I am more of an independent spirit. So Cleis Press— outliers from their founding in 1980—is perfect for me as a boundary pusher," Knight said.
An accomplished author herself, Knight wrote Women of the Beat Generation, which won an American Book Award. Lawrence Ferlinghetti, poet and co-founder of City Lights Booksellers & Publishers, applauded Knight's work as "the first time a writer has taken the trouble to really think about it, and dig out women who were on the set at the time." She is also the author of Wild Women and Books and other tomes. Knight volunteers for the American Cancer Society as a counselor for the newly diagnosed and leads a writing workshop titled "Putting Your Passion on Paper" at the San Francisco Writers Conference, Book Passage in Corte Madera, and East West Books in Mountain View, CA.
Founded by Delacoste and Newman, Cleis Press, publishers of provocative, intelligent books across genres, celebrates its 33rd anniversary in May 2013 as one of a handful of major independents formed in the 70s and 80s still run by its original founders. Newman is the author of the bestselling Whole Lesbian Sex Book: A Passionate Guide for All of Us, with more than 125,000 copies in print.
For BEA 2013, Viva Editions, whose mission is to provides readers with practical and inspiring tools to improve their lives is launching an impressive list, including Getting to 50/50, to which Facebook COO Sheryl Sandberg contributed an introduction and is personally championing the work of Sharon Meers and Joanna Strober, two Fortune 500 executives; Everything I Needed to Know I Learned from My Six-Month-Old is a chronicle of the newfound wisdom that motherhood brings from novelist Kuwana Haulsey, a finalist for the Hurston/Wright Legacy Award. Viva is agog with excitement to be publishing The Edible Garden, a wonderful book from the BBC's Alys Fowler.
Knight's appointment comes in advance of BookExpo America, where both presses will be on display in the Publishers Group West Pavilion in booth, 1231A.