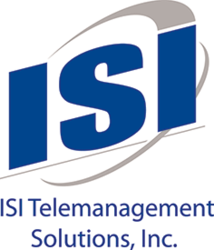 ISI is thrilled to be a part of ChiTAH
Schaumburg, IL (PRWEB) May 07, 2013
ISI Telemanagement Solutions, Inc., a leading provider of telecom management solutions to thousands of organizations around the world who seek to control telecom costs, improve network management and monitoring, and increase productivity and revenues, has announced that they will be exhibiting their solutions at the 2013 Chicago Tech After Hours (ChiTAH) event in Oakbrook, Il on May 7, 2013.
Chicago Tech After Hours is an informal networking event within the Chicago technology community, specifically geared toward the suburbs. The event, which has been around since 2009, allows businesses to make connections within the tech community in a fun, yet casual environment.
This will be ISI's first time at the event. While there, ISI will be exhibiting their suite of business intelligence tools. Ranging from call reporting and call & video recording to telecom expense management and telecom audits, ISI offers solutions that directly influence how businesses operate by supplying them with insights to their operations.
These insights include gaining proper knowledge of network traffic, increasing productivity among workforce, lowering monthly telecom costs, creating improved coaching and training protocols based on actual call recordings, and even integrating call reporting and recording tools with Microsoft Dynamics CRM.
"ISI is thrilled to be a part of ChiTAH," said Tamer Akture, Director of Client Solutions at ISI Telemanagement Solutions, Inc. "The tech community keeps growing, and expanding, and events like this are golden opportunities for organizations to share their new solutions. We are proud to be able to offer a slew of business intelligence tools that can assist operations for almost any company."
For more information, stop by ISI's booth at the event, or visit them on the web at http://www.isi-info.com.
ISI's Solutions Portfolio brings together time-proven technologies to report and record on your voice and video communications, including wireless and landline Call Accounting & Reporting, Telecom Audit & Optimization, Call & Video Call Recording, Invoice & Inventory Management, and Wireless Management. ISI's facilities, processes, and data security comply with ISO 9001:2008, SSAE 16, HIPAA, Safe Harbor and other important standards.