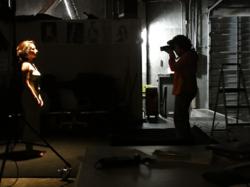 Scottsdale, AZ (PRWEB) May 06, 2013
May is National Photography Month, a month-long celebration of the creativity of today's photographers.
Despite the rise in ownership of smart phones and digital cameras, professional photography remains a growing industry. According to the U.S. Bureau of Labor Statistics, employment of photographers is projected to grow by 13 percent from 2010 to 2020.
National Photography Month is a holiday to acknowledge the important role of photographers to consumers. But it also creates an opportunity to recognize your customers with National Photography Month discounts.
Here are five tips to boost sales this month:
1. Send an email newsletter.
Most customers on your e-mail list initially subscribed to receive discounts. This makes them the most responsive audience to your marketing efforts.
2. Market on your social media pages.
Fans and followers of your Facebook, Twitter and LinkedIn pages will receive instant notification of posted discounts. And since they're already familiar with your photography services, they're most likely to respond.
3. Promote on your Web site.
Extend your discounts to prospective customers as well on your Web site.
Unlike your current customers, these individuals are searching for photography studios online and are more likely to visit your Web site for information. Promoting your discounts there will instantly capture their attention and result in more booked sessions.
4. Hold a customer appreciation drawing.
Show your appreciation for your customers' business with a giveaway. Even businesses with limited budgets can generate interest with giveaways such as free portrait sessions.
Market your drawing in your newsletter, social media pages, Web site and in your studio.
5. Launch a referral program.
Provide an incentive for customers to spread the word about your business to friends and family.
If you already have a referral program, consider an additional or stronger incentive for this month.
Appointment-Plus photographer scheduling software is doing its part in recognizing professional photographers this month.
"We're celebrating National Photography Month with our 2013 National Photo Month Contest, which will officially kick off in a few days," says Bob La Loggia, company CEO. "Submit your photographs for a chance to win fantastic prizes!"
Learn how Appointment-Plus photographer appointment scheduling software can boost sales at your photography studio. Call 800-988-0061. Visit http://www.appointment-plus.com.
#
About Appointment-Plus: Appointment-Plus is the leading provider of scheduling software for professional photographers. It automates the booking process with customer self-scheduling and reminder notifications that reduce the no-show rate by 70 percent. The software integrates with Outlook and Google calendars.
For media and bloggers: If you're interested in interviewing an executive to learn more about Appointment-Plus, please e-mail us at erichard(at)appointment-plus(dot)com. If you're a blogger interested in sharing stories and guest articles, please contact us at the above e-mail.