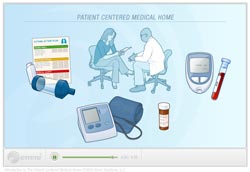 Pittsburgh, PA (PRWEB) May 09, 2013
With the costs of healthcare perpetually on the rise, the medical community and health plans are looking for ways of reducing spending without compromising the quality of care. As the baby boomer generation ages the costs of healthcare are putting increased strain on insurance companies and the taxpayers who are funding Medicaid. The Pittsburgh-based company Automated Security Alert is using technology to allow seniors to remain independent in their own homes while monitoring the health and well-being of their clients. By providing options ranging from high technology medical alarms (that can send for help automatically if a patient falls and is rendered unconscious) to electronically monitoring vital signs and blood sugar levels, Automated Security Alert combines the latest technologies with old-fashioned customer service to give their clients the highest possible level of freedom, independence, and access to medical care. As a result of their track record, Automated Security Alert is growing rapidly with new corporate clients who want to provide top-level care to their patients.
Although many companies offer basic medical alarms, Jason Seyler, Automated Security Alert's Director of Life Safety is proud of the fact that his company takes a more care-oriented approach to every individual situation. Seyler explained that most medical alarm companies automatically send an ambulance when a button is pushed and do not assess the situation to see what type of help is necessary. Seyler further said, "Too many people are immediately taken to the emergency room when there is a situation that a family member or one of our Life Safety Operators could rectify. According to the New England Journal of Medicine(i), these emergency room visits generate millions of dollars in unnecessary expenses to health plans and Medicaid. An easy to use medical alarm service from Automated Security Alert saves health plans and Medicaid millions of dollars every year. This is why more and more health plans are paying for our medical alarm service."
Automated Security Alert, Inc. was founded in 1988 in Munhall, Pennsylvania. The company uses the newest technology to enable senior citizens, physically challenged persons, and recovering patients to maintain an independent lifestyle in their homes. Automated Security Alert offers a variety of medical alarms, medication management systems, and telehealth services.
(i)New England Journal of Medicine 2011
For further information, please contact Matthew Couillard at 1.800.338.7114.