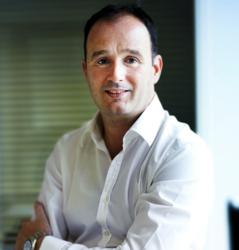 With many years of experience in implementing business software systems, along with their keen desire to expand their business, the team at EMD are a great addition to the Greentree partner network.
(PRWEB UK) 9 May 2013
Business software provider Greentree International has added a new name to its growing UK partner network.
Preston-based EMD has been serving the North of England and Wales for more than two decades, supplying hardware and software, networking, maintenance, support, training and web design.
"After years of hair-pulling and gnashing of teeth, trying to provide the seamless integration of all the information and functions within a company, we found Greentree," said Partner Principal Charles Ebo. "We quickly realised that it was just the solution that mid-sized businesses need today. We wish we'd found it years ago!
"The Greentree product is complete. It does as it claims and seamlessly integrates all of a company's functions. Mid-sized businesses no longer need to compromise with limited functionality or the inflexibility of existing business solutions with third party add-ons and customisations.
"We're really excited about working with Greentree and our new network of fellow software vendors," Mr. Ebo continued. "Greentree has made a significant impact in the UK business software market and has a truly impressive portfolio of customers.
"Greentree's We3 philosophy, emphasising the strength of its relationship with its partners and customers, resonates perfectly with us. In this challenging business climate, having a flexible and unified ERP system has never been more important. We're looking forward to demonstrating to companies the benefits that Greentree can bring to them."
"With many years of experience in implementing business software systems, along with their keen desire to expand their business, the team at EMD are a great addition to the Greentree partner network," commented Harry Mowat, Managing Director of Greentree UK. "They are well positioned to cover the many towns and cities in the northwest of England."