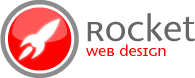 Buyer beware is a common phrase used during this recession, but with the new suite of tools being introduced this Fall, the market will hopefully respond with: buyer be happy.
Salt Lake City, UT (PRWEB) May 06, 2013
The world is going mobile. Everyone who saw images on Twitter coming from the battlefields of Syria knows how powerful mobile phones have become by better connecting our planet.
RWD has just announced plans to leverage this popular platform with custom web design concepts that are new and advanced for mobile devices. Many businesses and marketing companies have ignored this platform, giving way to a niche' of hungry would-be clients who need products and services at the tip of their fingers. Imagine a Seattle site concept where a visitor is able to quickly shop for a new logo design, watch a video about the creative process, and / or read reviews for that product without having to open new browsers on the mobile device. You could also envision a Los Angeles web design where a visitor wants to invite several of their friends to an event without having to leave the interface.
RWD thinks that the possibilities for mobile integration is endless; thousands of sites tied together for the purpose of one unique consumer experience.
It is this type of business model that allows for such out of the box thinking. For instance, a Los Angeles web design that features street luge videos from local extreme sports enthusiasts. A second component could be the ability to stream music with the video and even combine a select audio track with purchase of the video, allowing the user to tailor their experience. This type of mobile custom web design experience will allow interaction on many levels. There could also be a game developer who enters the user into a drawing each time they pick their favorite new logo design.
"While it is not ultimately concrete how this integration will function," says Brandon Anderson, co-founder of RWD. "We do not leave out any possibilities, especially those that are most engaging to visitors." The core of this custom web design project came about when sales representatives from RWD noticed how little attention business executives give to their mobile presence. Meanwhile, other business owners are going as far as to create a new logo design just for their mobile interface so that it is optimal for that screen size.
While everyone has a different philosophy for mobile Internet presence; most sites are not as engaging as they could be, or are severely poor rendition of the original site.
Going back to the example of Los Angeles web design, there are over 59 Million people living in the state of California; most of whom are using mobile devices as much as twenty times more per day for personal use than other, less popular devices. From the information that is being presented by sources like CNN stating that mobile devices outpaced the popularity of Internet Explorer several months ago, the writing is already on the wall that the next big competitive market is right at the fingertips of business owners, many of whom do not want to compete with even moderate aggression. For more information, please visit: http://www.rocketwebdesign.com