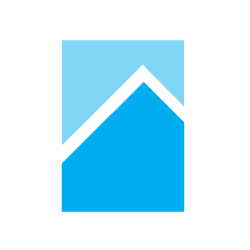 Everyone should be able to access and utilize good design, no matter what their marketing budgets are.
(PRWEB) May 07, 2013
CreativeHaus, an award-winning web design firm in San Diego, has announced Mike Curry as the new Creative Director for the group. With websites to its credit such as http://www.DarkHorseRoasting.com and http://www.HopeCarrArt.com, having Curry join and head the elite group of talent was only natural. Renowned as the designer behind BumbleRide.com, Curry is honored and excited to be joining CreativeHaus.
"CreativeHaus is built around fresh, creative energy," Curry explains. "To be able to bring effective design solutions to clients who otherwise wouldn't be able to afford it is, in a word, awesome."
CreativeHaus is backed by an online marketing firm with over 12 years experience under it's belt. Its entire ethos is to offer something radically different. CreativeHaus' packages start at $19 per month and include website design, re-design and hosting with unlimited support. "Everyone should be able to access and utilize good design, no matter what their marketing budgets are," says Curry.
A native of Durham, NC, Curry studied Industrial Design at North Carolina State University and shortly after helped to grow Bumbleride as he developed the creative department. His career with BumbleRide began with a focus in product design, but grew into managing the entire product development, marketing and creative branding teams. He now brings his talents to San-Diego based CreativeHaus,
CreativeHaus offers affordable, all-inclusive website design packages. With every Web design plan, website design, hosting and unlimited support are included. The design firm crafts everything from one-page simple sites to large-scale, multiple page e-commerce platforms. With more than 600 clients on their roster and nearly 12 years in the industry, "The Haus" has teams in San Diego, New York, Denver and London. To find out more about CreativeHaus, Creative Director Mike Curry and the Web design packages that are available, click here or call 1-888-966-7265.