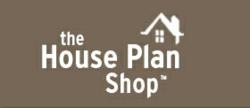 Until now, online home plan stores haven't been able to fully meet those customers' needs. But now, we can.
Hillsboro, MO (PRWEB) May 07, 2013
The House Plan Shop, LLC now offers custom drawn home plan services to the public. The online retailer, available at http://www.thehouseplanshop.com/, is among the first to offer completely custom drawn house plans ("drawn from scratch") to online shoppers. An introductory offer presents customers with a 10% discount and the opportunity to save up to $1,000 on their custom drawn floor plan.
"We've worked with all kinds of homeowners over the years," says Curtis Cadenhead, owner of The House Plan Shop. "Most of the time, we can match a customer with one of the thousands of designs that we have on our website. Sometimes they require a few modifications, but it's usually a matter of adding square footage, changing the exterior appearance, or moving windows and/or doors – pretty straightforward."
"More often now, we're seeing customers who want something completely unique. They have their own design ideas and requirements but cannot find an existing floor plan to satisfy their needs. Until now, online home plan stores haven't been able to fully meet those customers' needs. But now, we can."
Visitors to TheHousePlanShop.com now have the option to create unique home floor plans, developed as a cooperative effort between the customer and an experienced designer. To begin the process, interested consumers should complete a request form for a free quote. Customer participation in the process is crucial, and frequent interaction with the designer may be needed to produce the best possible plan.
Custom home plan services from TheHousePlanShop.com differ from comparable competitors in a number of ways. The majority of "custom home plans" offered online fall under two varieties: slightly modified stock home plans, and home plans that were previously custom designed for another homeowner. The custom home design service from The House Plan Shop, LLC, allows the consumer to direct the development of the home floor plan.
The House Plan Shop is celebrating the launch of this new custom drawn home design service with two special offers. Anyone completing the request form and moving forward with their order by 12:00 noon CST on August 1, 2013, will receive 10% off the quoted price on their custom design order. Also, anyone that completes the custom design form will be entered into a drawing for a $1,000 credit toward their custom design order. If the order has already been finished and the customer's account paid in full, a reimbursement of up to $1,000 will be issued instead. The drawing will be held on the afternoon of August 1, 2013. For full details, visit thehouseplanshop.com.
About The House Plan Shop, LLC: Curtis Cadenhead has over two decades of experience in home floor plan designs. Through his websites http://www.thehouseplanshop.com/ and http://www.thegarageplanshop.com, Cadenhead offers a wide variety of stock house plans and garage plans in almost every available style. At thehouseplanshop.com, visitors will find single- and multi-family floor plans, single- and multi-level home designs, and styles ranging from contemporary ranch homes to modern bungalows. For more information, contact The House Plan Shop at customerservice(at)thehouseplanshop(dot)com.