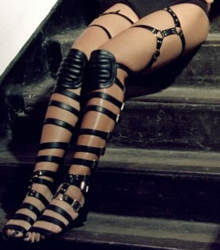 Guangzhou, China (PRWEB) May 06, 2013
Shoe-Manufacturer.com has launched its new YouTube channel, "ShoeManufacturers", today according to Winnie Peng, Senior Project Manager for Shoe-Manufacturer.com.
According to Peng:
"As one of the leading manufacturers of designer shoes, we feel very privileged to be able to share information about the arrival of new footwear designs that the shoe loving public will be interested to see while showcasing the wonderful designers behind them.
"We hope to also inspire more new designers to get their creations manufactured and into the public eye which can only help to strengthen the footwear industry.
"There will also be information on the ShoeManufacturers channel in how to submit designs for manufacture, the shoe manufacturing process, how to plan for the best sizing of footwear, shipping of orders to the customer's country and other items of interest to footwear designers and fashion importers.
"Our new YouTube channel, ShoeManufacturers, will do every thing it can to inspire new designers and while congratulating those current successful designers whose new work is arriving to the market place."
About:
Winnie Peng is Senior Project Manager for China Product Sourcing and Marketing Ltd. (CPSM), fashion manufacturer and leading producer of footwear for independent designers and footwear importers around the world, Shoe-Manufacturer.com, and previously Senior Inspector of Quality Control and Corporate Compliance for Best Seller of Hong Kong, supplier of Europe's largest fashion retail group, Best Seller.
Shoe-Manufacturer.com
Contact:
Winnie Peng
email: winnie.chinaproduct(at)gmail(dot)com
Tel (USA) 1- 336-775-8615,
Tel (China) 136-6233-4753
Skype: winniethepooh9
About:
Lexis Global News (LGN) features current items of interest in business, technology, manufacturing, health and wellness, education, fashion, travel and life style.
LGM is a division of Lexis Global Marketing LLC.
http://www.lexisglobalnews.com/
Contact: Robert Allen
Lexis Global News
Tel 1-336-775-8617
Email: featurerseditor(at)lexisglobalnews(dot)com
Address: 931-B South Main St., Suite 154
Kernersville NC USA 27284