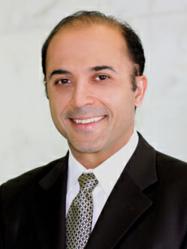 The health of my patients is paramount, so it's good to know that they are satisfied with their level of care.
Beverly Hills, CA (PRWEB) May 14, 2013
Payman Khorrami, M.D., a board-certified gastroenterologist at La Peer Health Systems in Los Angeles, has been recognized as a Patients' Choice Award recipient due to his commitment to and exemplary work in patient care. Voted by his patients, Dr. Khorrami received more than just positive reviews - his patients gave him rave reviews.
"This is such a great honor for me as a physician," said Dr. Khorrami. "To be honored for my work and service is why I've remained dedicated to the profession of medicine. I am able to connect with my patients and provide them medical intervention when they need it most."
Every month, more than 200,000 patients across the U.S. provide online feedback about their experiences with their physicians and dentists. They provide overall opinions and rate various components of care, such as bedside manner, doctor-patient face time, degree of follow-up, and courtesy of office staff. The Patients' Choice Award is bestowed on physicians and dentists who have received near perfect scores, as voted by their patients.
While many physicians receive positive reviews from their patients, the Patients' Choice Awards highlight and recognize doctors who have received rave reviews. In 2012, of the nation's 830,000 active doctors, only 5 percent were accorded this honor. Therefore, this recognition is reserved for doctors who make a significant difference in the lives of their patients.
"I take a comprehensive approach when it comes to my patients' gastrointestinal health," said Dr. Khorrami. "The health of my patients is paramount, so it's good to know that they are satisfied with their level of care."
Payman Khorrami, M.D. is a gastroenterologist in Los Angeles. His practice offers comprehensive annual physical examinations; school, work, and executive physicals; EKG, lab tests, treadmill, echocardiogram, mammogram, ultrasounds and other tests. Dr. Khorrami also offers adult vaccinations; male and female cancer screening; nutritional counseling for weight loss or weight gain, evaluation and referral for bariatric (weight loss) surgery; immigration applicant medical examinations; gastrointestinal specialty consultations; endoscopy and colonoscopy; and geriatric healthcare.
Dr. Khorrami received his undergraduate degree in Chemical Engineering from the University of California, Berkeley and his Doctorate in Medicine from the University of California, San Francisco. His training includes an Internal Medicine Residency at the University of California, San Diego and a Gastroenterology Fellowship at the University of California, Los Angeles.
La Peer Health Systems is an outpatient surgery center in Beverly Hills, founded by doctors and focused on providing excellent patient care alongside the most cutting-edge medical treatments available. With 47 world-renowned physicians in 13 specialties, comprehensive medical treatment is offered that takes patients from consultation to diagnosis, treatment, surgery, and ultimately aftercare. The 13 medical departments include orthopedics & sports medicine, gastroenterology, head & neck surgery, colorectal & general surgery, podiatry, ophthalmology, pain management, plastics & reconstructive surgery, gynecology, spine surgery, interventional cardiology, bariatric surgery, and anesthesiology. Unlike large hospitals, La Peer's unique structure offers extremely personal care in a safe and controlled environment.
To learn more about La Peer Health Systems, visit http://www.lapeerhealth.com.