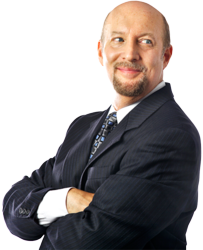 HARP is an important option for everyone involved in an underwater mortgage, from the homeowner to the lender.
Queens, NY (PRWEB) May 08, 2013
The Federal Housing Finance Agency announced that it is extending the Home Affordable Refinance Program (HARP) through December 31, 2015. HARP was set to expire at the end of 2013. As a bankruptcy lawyer in Queens, New York, Bruce Feinstein, Esq. answers many clients' questions about their homes and how to keep them during financial strife. Oftentimes their houses are underwater, or worth less than the amount owed on their mortgage, and HARP can be a valuable source of aid.
Mr. Feinstein explains that programs like HARP help owners with mortgages through Fannie Mae and Freddie Mac refinance their home loans. Certain criteria need to be met before assistance can be given. Fannie Mae or Freddie Mac must own the mortgage in question, and it needs to be from before May 31, 2009. The homeowner must also be up to date on mortgage payments, and the current loan-to-value ration needs to be larger than 80%.
Individuals who qualify for HARP can refinance for a mortgage with a lower interest rate, lower payment, or even a shorter mortgage period. This alleviates much of the pain associated with an underwater home. The FHFA extended the program because it knew that HARP helped both troubled homeowners and lenders. According to a recent article on HousingWire, as of January 2013 over 2.2 million borrowers have refinanced using HARP since it began in April 2009.
While this is great news for those involved with Fannie Mae or Freddie Mac mortgages, there are still many homeowners who don't qualify. Mr. Feinstein says that there are options avilable to those who are at risk for foreclosure or repossession. Chapter 13 bankruptcy will stop foreclosure proceedings and give the homeowner the opportunity to create a new payment plan and keep their home. A loan modification will change the terms of a mortgage in order to make the loan payments more affordable and avoid foreclosure. Or the homeowner can go through a short sale, in which they agree to sell the property for less than the remainder due on the mortgage, with the proceeds going to the lender.
There are various options available to people struggling with mortgage payments. Fortunately, HARP will be around through 2015 to offer more assistance to homeowners. And other options ranging from filing for bankruptcy to applying for loan modification can help at-risk homeowners. Every case in unique, so Mr. Feinstein recommends working with an attorney to find the best financial solution.
Bruce Feinstein, Esq. has worked with hundreds of individuals to help them avoid foreclosure. Mr. Feinstein and his team, located in Queens, New York, work with clients throughout Kings, Queens, and Nassau counties. Visit the Law Offices of Bruce Feinstein, Esq. at http://www.bfeinsteinesq.com or call (718) 514-9770 to reach his New York office.