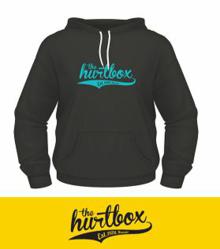 Hurtbox have specifically sourced their garments for the extremely high quality fabric and workmanship.
(PRWEB) May 07, 2013
It's been a busy few months for the team at Hurtbox with the launch of their new website, being selected as the official supplier of sportswear to Air New Zealand's Koru Flyers and also acquiring a partnership with TriNZ, New Zealand's governing body for triathlon. The first outing for Hurtbox with TriNZ will be with the Long Distance team racing in Belfort, France in June. A fantastic range of comfort wear will be made available to the team as they show the rest of the world what Kiwis are made of.
Hurtbox are an outdoor and sportswear clothing company with a strong focus on supplying top quality apparel to endurance and multi-discipline sports men and women. The importance of adequate temperature control and comfort is essential for performance and recovery both pre and post training or event and Hurtbox have specifically sourced their garments for the extremely high quality fabric and workmanship. The added value of a free drink bottle and free shipping on all products purchased in New Zealand is the icing on the cake.
Grant Difford, Hurtbox Director, has been involved in multisport for nearly a decade, whether it be participation or organization, and is well qualified to assess the important requirements of multisport and endurance athletes, pre and post training or event. He identified a need in the market for a New Zealand sportswear brand that specifically catered to athletes who understood the importance of warmth, protection and comfort when entering the 'hurtbox' of endurance sports – they make the uncomfortable, comfortable.
Competitors or non-competitors alike with any knowledge or interest in Ironman history will be familiar with Hurtbox's pseudo establishment date and place of origin as being the birthday and origin of the very first official Ironman competition back in 1978 in Hawaii.
Hurtbox cater to sports people and spectators of all shapes and sizes, stocking a full range of original men's, women's and children's hoodies, T-shirts, jackets, headwear and an assortment of other outdoor clothing and sportswear. They also have a large number of accessories for today's athlete including sports water bottles and running caps. You shouldn't leave the website without checking out their clearance page which contains major discounts on top quality sports and outdoor clothing.
Hurtbox Sportswear and Outdoor Clothing can be viewed and purchased directly from the Hurtbox website http://www.hurtbox.com or can be viewed for purchase at one of their stockists, Velo Boutique at 70 Sale Street, Auckland.