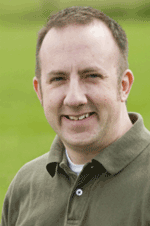 Asterisk can be a key part of any business' disaster readiness and recovery plan... VoIP makes the most sense in this theater.
Chambersburg, PA (PRWEB) May 08, 2013
Dennis Little will be among the IP telephony thought leaders presenting for the 7th annual Atlanta Asterisk® Users Group (AAUG) Voice over IP (VoIP) Conference; the event will be held at Georgia Tech's Klaus Advanced Computing Building, Atlanta, Ga., on Saturday, May 11, 2013, starting at 9 am. The annual AAUG "conference brings together leading Asterisk and VoIP users, developers, enthusiasts, service providers and manufacturers who share their accomplishments and goals for the future in this rapidly evolving Linux community." The event will feature the original creators and major benefactors of Asterisk, Digium®, as well as the voice behind the millions of production Asterisk PBX phone systems, Allison Smith.
Certified VoIP expert Dennis Little, Enterprise Infrastructure Architect with tapestry technologies, will present a talk titled "Disaster Recovery Planning: the Asterisk Advantage," starting at 10 am. Tapestry technologies is a noted industry expert in advising and securing voice and data networks for government and private industry. Attendees to the talk will "discover how Asterisk can be a key part of any business' disaster readiness and recovery plan and why VoIP makes the most sense in this theater." The day-long conference is free to attend and open to the public.
The Asterisk Voice over IP communications engine is enjoying favor over proprietary business telephone systems by providing improved business intelligence, flexibility and cost savings; specifically, the Call Detail Record (CDR) reporting functions of Asterisk are completely open, while the platform interoperates fully with any brand of SIP-enabled IP devices, wherever a data network extends. Typical per-user or per-feature fees are eliminated in many cases.
Tapestry technologies has proven expertise engineering VoIP-based communication solutions for enterprise and SMBs in lodging, medical and high-tech verticals. Mr. Little has numerous years of hands-on experience in the field and will present best practices and lessons learned, business and engineering due diligence considerations for disaster recovery, along with example configurations and tips.
Digium has been recognized for leadership in corporate telephony by leading market research firms over multiple consecutive years; Digium is established under both the "visionaries" and "niche players" categories of major unified communications market reports.
AAUG VoIP Conference organizers report that they are expecting between 200 and 300 attendees based on last year's RSVP ratio, coming from companies of all sizes and representing all sectors of the IP communications industry, including: service providers, carriers, enterprises, resellers, manufacturers, and developers. The event is co-sponsored by CBeyond®, Digium, LINUX JournalTM, and SangomaTM. A post-conference social event will be held at 5 Seasons Restaurant & Brewery, Atlanta, GA.
For information about the 7th Annual Atlanta Asterisk Users Group VoIP Conference or to RSVP, visit http://www.meetup.com/atlaug/events/87201302/.
About tapestry technologies, Inc.
tapestry technologies, Inc. is a Digium® Certified Reseller with multiple Digium Certified Asterisk Administrator (dCAA) engineers on staff; the company also holds VoIP accreditation as a Polycom® Certified/Specialized Partner and separately as a Xorcom™ Certified Dealer. tapestry technologies is a woman-owned small business providing: secured business communication solutions; Information Assurance (IA) services to the Defense Information Systems Agency (DISA) Field Security Operations (FSO) Division; and commercial/government technology training. Since 2005, tapestry technologies has led Information Assurance and IT evaluation, acquisition, integration and management efforts for organizations worldwide.
Digium and Asterisk are trademarks of Digium, Inc. CBeyond is a registered trademark of CBeyond Communications LLC. LINUX Journal is a trademark and the publication is owned by Belltown Media, Inc. Sangoma is a trademark of Sangoma Technologies. The information contained in this communication is subject to change without notice.