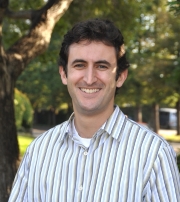 San Francisco, Calif. (PRWEB) May 07, 2013
Aperian Global, a leading provider of consulting, training, and web tools for global talent development, today announced that Michael Greto of Aperian Global will be presenting a session entitled "Employer Perspectives: How International Education Adds Value in the Global Workplace," at the 65th Annual NAFSA Conference and Expo in St. Louis, Missouri, on May 29, 2013.
Chaired by Martin Tillman, president of Global Career Compass, the session features a panel that will be made up of leaders in global talent strategy including Simon Kho, director of U.S. University Relations for BP America and Susan Musich, executive director and founder of Passport Career, LLC. The session will examine how globalization has expanded the rationale for international education, leading to a convergence of interests between academic institutions and employers. The panel will discuss the realignment of international programs to strengthen student competencies and skills that add value to subsequent employers.
Michael Greto is a global account manager for Aperian Global, supporting organizations in aligning talent capability with global strategy by creating human integration solutions for cross-border challenges. His most recent publication is "Toyota: The Accelerator Crisis," published by Thunderbird School of Global Management, and he is a frequent speaker on topics related to global talent development.
"NAFSA's annual conference is an important gathering of international educators who are dedicated to developing a global workforce," said Greto. "With the increasing importance of intercultural competence in the workplace, I'm pleased to be able to share Aperian Global's deep experience and practical tools in the area of global talent development."
For more information about the session or to register for the conference, please visit http://www.nafsa.org/Attend_Events/Annual_Conference/.