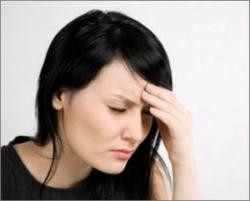 If you suffer from migraines or headaches, now is the time to receive the long lasting relief many patients have experienced from chiropractic care.
San Francisco, CA (PRWEB) May 07, 2013
Headaches are among one of the most common neurological disorders of the nervous system. The uncomfortable feeling of pressure or tension in the head accounts for thousands of doctor visits in the United States every year. The throbbing experience from a headache can significantly impede daily function. It is one of the more common reasons for absence from work or school. As a result, any Americans who experience chronic and daily re-occurring headaches rely heavily on pain medication.
There are two common types of headaches: migraines and tension headaches.
According to the World Health Organization, tension type headaches occur in over 80% of women and 65% of men. This condition is characterized by bilateral to moderate pain and pressure, which is often described to having pressure or tightness around the head, spreading from or into the neck. These headaches are caused by tension of the neck muscles and can result from excessive forward head posture, which is a common problem with office workers.
Migraines are an inherited neurological disorder characterized by hyper-excitable networks in the brain triggered by either a stimulus, resulting into an attack. These attacks may be associated with sinus pain, anxiety, vomiting, sensitivity to light, difficulty with concentration and mental processing as well as changes in the mood. Migraines may last from four to 72 hours.
Both migraines and headaches can result from different sources or triggers such as stress, diet, chemical imbalances and misalignments of the cervical spine. Chiropractic care refers to this spinal misalignments as subluxations. Subluxations can cause nerve interference and can result from automobile accidents, repetitive movements, poor posture and ergonomics or lack of exercise. Dr. Adam Jacobs and Dr. Anthony Gustin, San Francisco chiropractors can help identify these triggers and directly treat the cause of the headache. In addition, they provide advice for stress relief while teaching patients different stretches and exercises to achieve optimum health.
In 2011, a series of controlled clinical trials conducted by the Journal of Manipulative and Physiological Therapeutics have shown that spinal manipulation and massage are recommended for patients with episodic or chronic pain. Deep neck flexor exercises for patients are also highly recommended.
Dr. Anthony Gustin and Dr. Adam Jacobs use a unique combination of Active Release Technique® and spinal adjustments to relieve pain from headaches and migraines. The combination of these two modalities can help eliminate most chronic headaches. Active Release Technique® focuses on releasing tension from the chronically tight muscle fascia. The tightness of the muscles often contributes to headaches and migraines. This technique can be used to target the muscles, which are pulling the spine out of alignment and compressing the nerves and blood supply to the head. Spinal adjustments can help restore balance in the spine by placing the vertebrae out of alignment back in its normal position.
SF Custom Chiropractic will provide extensive complimentary consultations and perform spinal adjustments to help relieve the pain and symptoms associated with migraines and headaches for the month of May. For the second time in a row, SF Custom Chiropractic has been nominated as one of the top three chiropractic clinics in the Bay Area by ACB 7'S A list.
If you suffer from migraines or headaches, now is the time to receive the long lasting relief many patients have experienced from chiropractic care.
Based in the Financial District of San Francisco, SF Custom Chiropractic opened in January 2011. Head treating doctor, Dr. Adam Jacobs received his doctorate from Palmer West College of Chiropractic (known for being the leader of sports chiropractic). Dr. Anthony Gustin received both his doctorate and masters from University of Western States in Portland Oregon. Both Dr. Jacobs and Dr. Gustin are Certified Chiropractic Sports Practitioners. In addition to their doctorate degrees, Dr. Jacobs has his fully body A.R.T.® Master's degree and long nerve entrapment certification and Dr. Gustin has received a Master's of Science in Exercise and Sports Science. SF Custom Chiropractic takes a holistic full body approach to fix underlying structural problems associated with back pain and many other musculoskeletal disorders. For more information, visit http://www.sfcustomchiro.com or follow us on Twitter @SFCustomChiro.