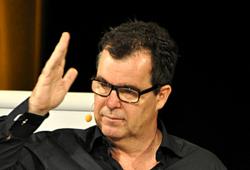 When home buyers and property investors are saddled with bank mortgages, they have no option but to take whatever interest rates are offered to them, regardless of the best Reserve Bank intentions.
Sydney, Australia (PRWEB) May 07, 2013
A report just published by JP Morgan has revealed that when it comes to the world's highest house prices, Australia now ranks second behind Hong Kong. Australian property investment specialist, Rick Otton, has now revealed some of the strategies that can be used by those looking to become home owners when housing affordability is an issue.
"There are several factors that are contributing to first home buyers being priced out of the property market, particularly in the major Australian cities" said Mr Otton. "The first one is that despite the Reserve Bank cutting the cash rate quite significantly over the last year, the banks have not passed on the full rate cuts."
"When home buyers and property investors are saddled with bank mortgages, they have no option but to take whatever interest rates are offered to them, regardless of the best Reserve Bank intentions" continued Mr Otton. "But there are other ways to buy and sell houses, ways that don't involve the banks, big deposits and perfect credit records."
A second factor contributing to poor housing affordability, Mr Otton believes, is the increasing number of baby boomers who were looking to downsize. As buyers they are wanting the smaller homes that the traditional first home buyer purchases, increasing competition in that market.
"But, as well, they have a fixed opinion on the value of their family homes and they are not prepared to compromise on its sale price - nor should they" said Mr Otton.
Mr Otton's strategies, ones that he has used for decades in his We Buy Houses business, and which were the subject of his 2012 real estate book 'How To Buy A House For a Dollar' have been created to work within these scenarios.
The core concept is to bring buyers and sellers together to work out a plan for, for instance, first home buyers to enter the property market without the constraints imposed by the banks, and for sellers to get the price they want for their homes.
"In this climate of challenging housing affordability in Australia, the real winners will be those who are able to embrace non-traditional methods of property investment" said Mr Otton.
More information about the strategies that Rick Otton creates, uses and teaches are available at HowToBuyAHouseForADollar.com
About Rick Otton
Rick Otton has spent decades making money by snapping up inexpensive real estate and putting it to work building wealth, and teaching others to do the same.
He is the founder and CEO of We Buy Houses, which operates in the US, UK, Australia and New Zealand, and through this business he puts his strategies to work every day.
Mr Otton received his start in alternative real estate investment in 1991 in the US, and within a year acquired 76 properties. In subsequent years, he made a fortune using his low-risk, high-reward strategies to inexpensively acquire real estate. He continues to do so.
As well Mr Otton travels between his home in Australia, and the UK, sharing his wisdom and teaching others how to buy and sell real estate, free from the constraints imposed by traditional lenders.
In 2013 Rick is celebrating the 10 year anniversary of introducing his property option strategies to real estate investors in the United Kingdom - the first person to reveal these ground-breaking strategies. In 2008 he created the first of his 'Houses for a Pound' strategies, upon which he grows as markets and laws evolve.
Mr Otton has been featured in a variety of television programs and magazines and in 2013 he published 'How To Buy A House For A Dollar' for the Australian market. This book has been named in the list of the Top 10 Most Popular Finance Titles for 2013, as voted by Money Magazine and Dymocks Book stores. A UK version is on the drawing board.
Details of Mr Otton's next open-to-the-public one day seminars can be found at HowToBuyAHouseForADollar.com or phone, in Australia 1300 888 450.