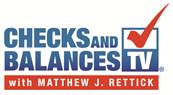 Americans are facing a different set of circumstances than they've ever faced before
Nashville, TN (PRWEB) May 07, 2013
The Employee Benefit Research Institute (EBRI) recently released its annual Retirement Confidence Survey showing that 28 percent of American workers are not at all confident in their ability to have a comfortable retirement, up from 23 percent in 2012.* This is the highest level of those not at all confident recorded in the 23-year history of the retirement confidence survey.** In his upcoming book, All the Rules Have Changed: What You Must Do to Succeed in the New Financial Reality, Matt Rettick addresses declining retirement confidence in chapter three, "Fasten Your Seatbelt: The New Financial Reality Has Arrived".
"Americans are facing a different set of circumstances than they've ever faced before," said Rettick, "and this New Financial Reality is causing them to be increasingly worried about retirement." Today's aspiring-to-retire boomers are faced with challenges not seen in generations past, which is why their confidence in retiring is at an all time low. With life expectancy on the rise, retirement savings must last longer too. But in this "New Financial Reality," the former pillars of financial security, including corporate pensions, Social Security, long-term stock market gains and home equity, are either underfunded or nonexistent.
Despite the doom and gloom, Rettick reminds Americans that even though many of them are concerned about not having enough money to retire comfortably, it's never too late to turn their finances around and gain confidence in their ability to retire. He has made available his report – "10 Simple Steps to Financial Freedom" – that gives Americans the facts and tools they need to save more, invest wisely and become retirement ready, available on his website, http://www.ChecksandBalances.TV.
Rettick, the visionary and host of Checks and Balances TV, is an accomplished author, recognized educator, sought-after speaker and advocate for personal finance and "longevity planning" for retirement. He has been featured on several national television programs including NBC's Today, Fox & Friends, Fox Business and more. Rettick also co-authored the book Fiscal Fitness: 8 Steps to Wealth and Health from America's Leaders of Fitness and Finance with the late famed fitness guru Jack LaLanne. Fiscal Fitness is dedicated to teaching Americans how to gain and maintain control of their physical and financial well-being and improve their quality of life, both now and as they age. His second book, All The Rules Have Changed: What You Must Do to Succeed in the New Financial Reality is due out Summer 2013.
ABOUT CHECKS AND BALANCES TV
Checks and Balances TV (CBTV) is America's #1 source for balanced financial advice. Through its weekly news program and interactive website, CBTV provides viewers and users free access to a variety of informative videos and podcasts, downloadable reports, tips, tools and techniques and more to help consumers achieve financial freedom and retirement success. Become a 21st Century Investor, prepare for a Debt Free Retirement and discover what is Financial Fact or Fiction on http://www.ChecksandBalances.TV. The show's host, Matt Rettick, the "Man with the Plan," gives you the truth you need to financially succeed Fridays at 4:00 p.m. EST. Log on, tune in, download from and interact with Checks and Balances TV, where financial truth and balanced advice finally meet.
The founding sponsor of Checks and Balances TV is American Equity Investment Life Insurance Company. To learn more about American Equity, visit http://www.American-Equity.com or call 877-633-6417.

** Retirement Confidence Survey, Employee Benefit Research Institute, March 2013. http://www.ebri.org/pdf/surveys/rcs/2013/PR1013.19Mar13.RCS.pdf