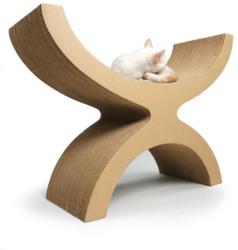 Not your average neighborhood dog wash. Not your average neighborhood pet store.
San Francisco, CA (PRWEB) May 07, 2013
K9 Scrub Club, a premium San Francisco dog wash, was in attendance Sunday night for the annual PAWS gala, Petchitecture, a fundraising event to help raise much needed funds to support programs that help keep pets and people together in the event of illness or age.
PAWS (Pets Are Wonderful Support) is a San Francisco organization dating back to 1987 that helps provide a variety of services to help keep pets with their people when they need it most. They started when volunteers at the San Francisco Food Bank noticed that several clients were neglecting their own nutrition and feeding food to their animal companions, instead. Believing that no one should have to choose between feeding themselves and their beloved pets, they created a special food bank to carry pet food and supplies. The demand for this new service proved to be overwhelming and that is what led to the exceptional organization that PAWS is today.
K9 Scrub Club provided funds through direct sponsorship, donated items and direct donations from their team totaling over $1400.00.
Petchitecture is a fun-filled gala that showcases architecturally designed pet habitats created by some of the San Francisco Bay Area's leading architects and designers. Along with these one-of-a-kind pieces is an afternoon where people can come and enjoy an afternoon of cocktails, fine wines, hors d'oeuvres, and bid on silent auction items with their pets in attendance - all to raise money for a great cause.
K9 Scrub Club's silent auction donation this year was the Kittypod Couchette.
They wanted to donate something that was of exceptional quality and really showcased what the event was all about – unique, architecturally inspired pet habitats. The response was exceptional and it raised a significant amount of money in the silent auction.
K9 Scrub Club plans to participate in next years event and anyone else interested in attending should bookmark PAWS and get their tickets early next year. K9 Scrub Club management indicated that they were looking forward to stand beside so many San Francisco Bay Area businesses that help support organizations which give back to the community.