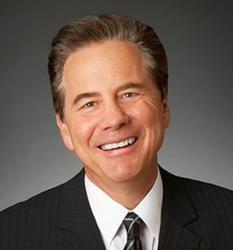 Sacramento, CA (PRWEB) May 10, 2013
A Dixon man was recently killed after helping an auto accident victim along Highway 80, according to CBS. The event occurred on Thursday morning, and is still under investigation. "It's an unfortunate situation," California Highway Patrol Sgt. Mike Lehman told local media.
As CBS reports, it all started when a vehicle rolled over on eastbound i-80, west of Dixon Avenue, landing upside down with a woman still inside, buckled in her safety belt. Police have reportedly not yet determined the cause of the turnover, but a good Samaritan soon stopped to help the woman. As he attempted to pull her from the overturned car, another passing vehicle slammed into him. He was airlifted to a local hospital where he later died.
ABC further points out that the man who crashed into the victim was identified as Golden Pryor, 32, of Fairfield. He also sustained minor injuries and sought medical treatment on his own. The woman in the overturned vehicle was also taken to a local hospital and treated for serious injuries, but she is expected to survive.
Sacramento auto accident lawyer Jeff Nadrich recently commented, saying, "The male victim did a noble thing in reaching out to help his fellow human being, but tragically, you don't have to be inside a vehicle to become the victim of an auto accident. Victims like these, and the families of such victims, are often entitled to compensation for these accidents, and while no amount of money can ease the tragedy, the financial impact of these events can be crippling to families."
Nadrich urges anyone impacted by a serious auto accident to contact a qualified personal injury attorney for legal counsel.
About Nadrich & Cohen: Jeffrey Nadrich is a Sacramento auto accident lawyer with Nadrich & Cohen, a California based law firm with offices in 18 locations across California. The firm has offices in Arcadia, Bakersfield, Fresno, Irvine, Long Beach, Modesto, Oakland, Oxnard, Palm Springs, Redding, Riverside, Sacramento, San Bernardino, San Diego, San Francisco, San Jose, Santa Rosa, and Tracy. Nadrich & Cohen handles all types of wrongful death and serious injury accident cases, including auto, truck, bus, motorcycle, and bicycle accidents, pedestrian collisions, boating accidents, dog bites, defective product cases and nursing home abuse. Victims are encouraged to call 1-800-718-4658 for a free consultation with a Nadrich & Cohen attorney.
Sources:
CBS News; Good Samaritan Killed Helping Woman in Dixon Car Accident; April 18, 2013
ABC News: Samaritan Killed Helping Woman Escape Flipped Car on I-80; April 19, 2013