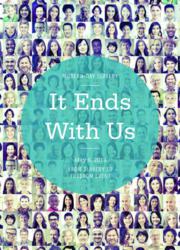 "I have a heart for helping children…" expressed Jericho. "It's important to be aware of this real and serious problem. I hope my film project "Breakaway" can inspire many to take action."
Beverly Hills, CA (PRWEB) May 07, 2013
International Actor, Producer, and Recording Artist, Jericho Rosales, is set to take part in The CAST's 15th Freedom From Slavery Event at the Sofitel Los Angeles on Thursday, May 9, 2013 in Beverly Hills, CA.
Rosales to join Host, Jada Pinkett-Smith, Co-Host/ Emcee, Sara Rue, and Community Impact Award Presenter, Lisa Ling, in an evening of celebration and awareness with human-trafficking survivors and CAST's contributors. Other celebrities scheduled to attend are Russell Simmons, Nicole Scherzinger, Mira Sorvino, among others.
Jericho recently talked about being mindful and making a change.
"I have a heart for helping children…" expressed Jericho. "It's important to be aware of this real and serious problem. I hope my film project "Breakaway" can inspire many to take action."
"Breakaway" (Original Title: Alagwa) is Jericho Rosales' first co-produced film, directed by Ian Lorenos, which highlights a single father and son relationship torn by the abduction of his son by human-traffickers. It has received multiple awards and nominations throughout Asia and the USA, including a recent win of "Outstanding Achievement in Acting" for Rosales at Newport Beach Film Festival last week.
Coalition to Abolish Slavery and Trafficking CEO, Kay Buck, says, "Celebrating our 15th year of service to the community of Los Angeles, the Coalition to Abolish Slavery & Trafficking (CAST) provides direct services to survivors of modern-day slavery from 58 countries around the world. We are thrilled to be working with Jericho Rosales for his outstanding performance in his new film about child trafficking in the Philippines. Victims from the Philippines who are trafficked to Los Angeles currently represent nearly 20% of all of our cases, so we are looking forward to Jericho's participation at our From Slavery to Freedom event on May 9th and beyond."
CAST has been internationally recognized for its dedication to the identification of trafficking survivors, the mobilization of all sectors of the community to identify and advocate against trafficking, and the provision of direct services for victims.
All proceeds raised from the event will help fund CAST programs and services that provide human trafficking survivors with 24-hour access to safety and comprehensive, trauma-informed care that helps them rebuild their lives and become thriving members of the community.
To make a Donation or to find more information on CAST, please visit http://www.castla.org.
FOLLOW Jericho Rosales on Facebook, Instagram, and Twitter (#TeamECHO)!
FOLLOW the latest news on CAST on Twitter and Facebook!
Jericho Rosales is available for interviews, please contact Monica Busby or Mariesha Richard at Quantum Leap Entertainment // Monica(at)qle-pr(dot)com or Mariesha(at)qle-pr(dot)com or call 424-209-9QLE(753)