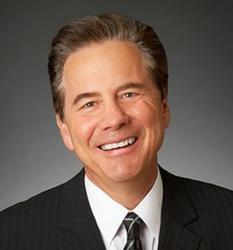 Sacramento, CA (PRWEB) May 09, 2013
A motorcycle and car collided head-on in an industrial area of Oakdale over the weekend, according to the Sacramento Bee. The accident occurred on at Armstrong Way about 1:20 p.m., according to the Oakdale Rural Fire Department. The cause of the collision is unknown, and is currently under investigation by local authorities.
As the Sacramento Bee reports, the motorist was driving a 1960s Chevrolet Impala, and the motorcyclist was driving a Harley Davidson. Neither driver sustained fatal injuries, but the motorcyclist was reportedly taken to a Modesto hospital to be treated for injuries. Few other details have been released about the accident.
"Cases like this can be challenging, from a legal perspective," according to Sacramento motorcycle accident lawyer Jeff Nadrich. "With head-on collisions, it's important to look at the circumstances leading up to the crash. Did someone absentmindedly fail to yield to another's right of way, or did someone completely disobey the laws? Gathering the sufficient evidence can be difficult, which is why it's so important for victims to contact an attorney as quickly as possible."
Nadrich is currently offering free advice to auto accident victims, and he urges any head-on collision sufferers to speak with a qualified legal team. According to Nadrich, "If you have been the victim of an accident, even minor injuries can take a major financial toll, and even disrupt your very quality of life. By getting the compensation you deserve, you can start getting back on track."
About Nadrich & Cohen: Jeffrey Nadrich is a Sacramento motorcycle accident lawyer with Nadrich & Cohen, a California based law firm with offices in 18 locations across California. The firm has offices in Arcadia, Bakersfield, Fresno, Irvine, Long Beach, Modesto, Oakland, Oxnard, Palm Springs, Redding, Riverside, Sacramento, San Bernardino, San Diego, San Francisco, San Jose, Santa Rosa, and Tracy. Nadrich & Cohen handles all types of wrongful death and serious injury accident cases, including auto, truck, bus, motorcycle, and bicycle accidents, pedestrian collisions, boating accidents, dog bites, defective product cases and nursing home abuse. Victims are encouraged to call 1-800-718-4658 for a free consultation with a Nadrich & Cohen attorney.
Source: Head-on Crash Injures Motorcyclist in Oakdale; Sacramento Bee; May 6, 2013