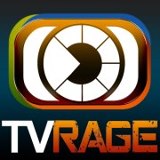 (PRWEB) May 07, 2013
"NCIS" is one of the flagship shows of the CBS primetime lineup. Regularly drawing around 20 million viewers, the veteran procedural has even eclipsed the success of its own progenitor, the CBS drama J.A.G. The tenth season finale of "NCIS" airs next Monday night, and TVRage feature writer Allyson Koerner was lucky enough to score an exclusive interview with "Mike Franks" himself, Muse Watson.
Watson is of course a long-time veteran of both the big and small screens, with credits dating back to the late 80's. Horror film fans are sure to remember him as murderous fisherman "Ben Willis" in the 1997 slasher film "I Know What You Did Last Summer", as well as its 1998 sequel. Watson has also appeared on multiple TV series, including American Gothic, Walker: Texas Ranger, Criminal Minds, Prison Break, The Mentalist, Cold Case, and Castle.
Watson portrays the recurring role of "Mike Franks" on "NCIS", friend and mentor to lead actor Mark Harmon's "Leroy Jethro Gibbs". The character was a beloved one among the NCIS fanbase, until his shocking death back in season eight. Franks returned to NCIS as a sort of ethereal adviser to Gibbs on the series' 200th episode last year, and now he'll be returning once again for next week's season finale.
Watson understandably plays his answers a bit close to the chest regarding exactly what role Franks will play in the story, but the full interview is still very much worth checking out. To read it, simply click here.