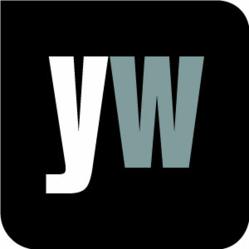 London, UK (PRWEB UK) 11 May 2013
According to a new report by the Allergy & Asthma Network Mothers of Asthmatics (AANMA), families are paying more but getting less for asthma treatments. The AANMA note that allergy and asthma care account for $32 BILLION each year in direct and indirect costs in the US, with more than $20 billion of that being spent on doctors' visits and prescription medications alone.
The AANMA report commented on a new belt-tightening idea offered by Food and Drug Administration (FDA), which the FDA claims would "require pharmacist intervention to ensure appropriate non-prescription use or healthcare kiosks to aid in the assessment, diagnosis and treatment" of asthma. However, the AANMA argues that such measures are short-sighted, leave patients at increased risk, and shift the financial burden to the backs of patients while insurance premiums keep going up.
With this in mind, Yourwellness Magazine reported on a new study published in the journal BMJ Open, which found that the high cost of medication, stigmatisation and poor acceptance of asthma are stopping young asthmatics from managing the condition properly. Yourwellness Magazine explained that poor asthma control "includes overusing short-acting bronchodilators (blue symptom-relieving inhalers), which has been linked to increased risk of hospital admission and death from asthma. Regularly using low-dose anti-inflammatory corticosteroid inhalers (brown preventative inhalers), on the other hand, are vital for asthma control and symptom prevention."
According to Yourwellness Magazine, researchers led by Queen Mary, University of London, interviewed 21 young adults from the same urban general practice. They found that preventative inhalers put many young adults off, while those who used symptom-relieving inhalers often were more likely to have poor control of their asthma symptoms, and express anger or resentment at their condition. Chris Griffiths, Professor of Primary Care at Queen Mary, who led the research, commented, "Relying on short-acting bronchodilators – 'my blue (inhaler) takes a battering' as one patient put it – is not a safe way to manage asthma and individuals taking this approach are putting their lives and health at risk."
To find out more, visit the gateway to living well at http://www.yourwellness.com.