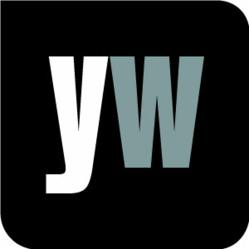 London, UK (PRWEB UK) 11 May 2013
National Institutes of Health researchers have recently used the popular anti-wrinkle agent Botox to discover a new and important role for a group of molecules that nerve cells use to quickly send messages. In the latest Cell Reports, the researchers explained they used Botox and similar toxins as tools to show that SNAREs may be involved in retrieving message carrier shells from nerve cell membranes immediately after release.
Ling-Gang Wu, PhD, a scientist at NIH's National Institute of Neurological Disorders and Stroke, commented, "The results were very surprising. Like many scientists we thought SNAREs were only involved in fusion." However, the researchers discovered that Botulinum toxin, or Botox, disrupts SNAREs. As expected, treating the synapses with toxins reduced fusion. However Dr. Wu and his colleagues also noticed that the toxins reduced retrieval.
With this in mind, Yourwellness Magazine took a closer look at Botox, and how the treatment works as a cheaper and less invasive anti-ageing option compared to surgical procedures, such as face lifts. Yourwellness Magazine reported, "Originally, [Botox] was designed to treat optic muscle disorders. After more than a decade, it was approved by the Food and Drug Administration for the treatment of moderate to severe frown lines found in the face. At present, this aesthetic treatment is consistently one of the top five non-surgical procedures performed every year."
Yourwellness Magazine also warned readers that Botox should always be administered by a reputable practitioner with qualifications and experience, even though some beauticians and hairdressers offer the procedure at cheaper rates, and some people even go to a person's home for a 'Botox party' where guests are injected for a discount. Yourwellness Magazine explained that most of the risks involved in the treatment can be avoided when the drug is administered by an experienced and well trained professional in a sterile environment.
To find out more, visit the gateway to living well at http://www.yourwellness.com.