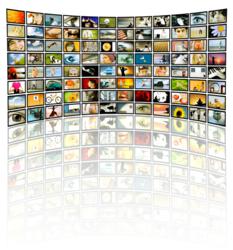 It's never been easier, or cheaper, for a blogger to use great quality images - with a legal license. Bloggers will find all the images they need at http://yaymicro.com
New York, New York (PRWEB) May 09, 2013
Everyone that blogs knows that great images are important in a blog post. At the same time, more and more bloggers are aware that finding images on Google or Flickr might pose a risk of being sued. The solution is to produce your own images, or to license them from an image agency. Earlier, licensing images from an agency would cost way too much for a blogger. That is why YAY is releasing their image deal for blog images. The blog images deal will give a blogger the option of choosing how many images they need, from 10 to 500, at budget prices. The image deals will provide the blogger with quality images, selected freely from YAY's image base of 3,7 million images. The price for blog images is as low as 40 cents, $0.4.
In this vast image base all blog topics are covered, no matter what your subject is. Politics, cooking, fashion, erotica, lifestyle, everyday events, business subjects, animals, sports and nature – it's all covered.
Images help improve blogs in many ways. It's a powerful visual tool to get across a design and expression. It will also help get a point through, and can make a more lasting impression than words. Readers prefer articles with images in them, giving a more exciting visual look, and it can help to attract focus to the main topic and points in a blog post.
For bloggers not used to illustrate their post with images there are a few tips that can help. Try to find images that look like the rest of the design on the blog. If the design is simple and minimalistic, the images should also be kept simple and with few elements and colors. To get the right colors on images, try the color search. An easy way to get a consistent look on a blog is to choose 2-3 colors, and stick with those, or to choose the same layout of the image each time. Ex. for a food blog all images are isolated on white, clear colors, and focal point in the center. For a nature blog, all images should have green or blue as a main color, but with occasional a third option.
YAY recommend bloggers to use project folders to sample images for blog posts, and to collect images suitable in design and color for the blog. Project folders are free to use, and a great way to make sure the images downloaded are the right one.