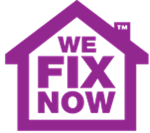 However, despite this, the industry as a whole was able to achieve 99% of its energy efficiency targets
(PRWEB UK) 9 May 2013
According to HVP, the six companies outlined in the Ofgem report were British Gas, Drax, GPF Suez, Intergen, Scottish Power and SSE. Those working within the sector were reminded back in September 2012 that those who failed to meet their individual targets would risk facing enforcement action. However, despite this, the industry as a whole was able to achieve 99% of its energy efficiency targets. Under the Carbon Emissions Reduction Target (CERT) and Community Energy Saving Programme (CESP) schemes, 700,000 of the UK's most vulnerable households benefitted from the installation of energy efficiency measures.
Renowned for their Kilburn plumbers, We Fix Now offers fully trained plumbers and Gas Safe Registered engineers throughout London and its surrounding areas. Naturally the news was of great interest to the team and a representative explains how the schemes could help families around the country.
"It's great to hear that so much work has already taken place to install more energy efficiency measures in homes. Over 73,000 inefficient boilers are said to have been replaced which we are particularly pleased to hear of. At We Fix Now, our Gas Safe Registered engineers specialise in the installation, maintenance and repair of boilers and we understand the importance of keeping these in good working health, not only to save money but also to protect your family from the threat of carbon monoxide poisoning."
We Fix Now is a London-based company providing emergency plumbers and electricians throughout the M25 and surrounding counties. Renowned for their fast and effective service, the firm also specialise in unblocking drains, fixing central heating and boilers and sorting problems with gas. With a strong focus on customer service, We Fix Now prides itself on providing fully qualified and experienced engineers day and night, every day of the year.