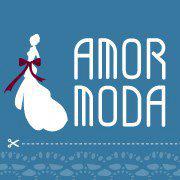 (PRWEB) May 07, 2013
AmorModa today announces all the wedding dresses on their website are still available with big discounts, up to 59% off, and those who want to buy cheap wedding dresses can visit AmorModa.com to choose their favorite ones before May 31, 2013.
AmorModa is a leading women's dresses firm, offering thousands of wedding dresses and other special-occasion dresses. Their dresses are well-known for high-quality fabrics, fine sparkling beads, exquisite embroidery, and proper ruching.
"We are excited to extend the promotion to show our appreciation to our clients, because we have obtained a lot of positive feedback for these new dresses," says Eason Chen, CEO of AmorModa.com. "Many ladies worldwide have shown their willingness to shop our wedding dresses in next few days. It's time to visit our online store."
Moreover, AmorModa.com has recently updated its website to a multi-lingual platform in distinctive languages, and they hope it can attract more potential customers from different countries to expand its global market share. Customers can also contact the store if their desired option or size is not available or if they want a completely custom design.
About AmorModa.com
AmorModa.com is providing thousands of wedding dresses and other special-occasion dresses at acceptable low prices, and its extensive and stylish products include wedding dresses, cocktail dresses, prom dresses, etc. They aim to help couples design their own wedding dresses without sacrificing the top-quality materials and fast delivery.
More information can be found at: http://www.amormoda.com/.