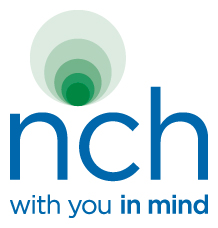 As this study highlights phobias are extremely common in the UK – from small fears of spiders to more extreme phobias such as fear of large crowds
(PRWEB UK) 7 May 2013
According to the International Business Times, half of adults living in the UK suffer phobias with most popular topics being listed by one third of participants as heights, one in seven stated they were afraid of flying and one in ten of spiders. The study measured how affected sufferers were by their phobias and one in ten said it had affected relationships and a further more worrying 7 percent said that it had cost them their job.
The study looked at over 2,000 people and aimed to highlight the importance of tackling phobias head on before they truly affect a lifestyle.
An effective way to solve phobias is to use hypnotherapy. The National Council for Hypnotherapy members have helped hundreds of thousands of clients conquer their fears and phobias through establishing the root of the phobia and working to help the mind re-think the way such topics are approached. As one of the UK's most established hypnotherapy directories, the NCH gives clients the chance to find local hypnotherapists in their area throughout the British Isles.
A spokesperson from the Council added, 'As this study highlights phobias are extremely common in the UK – from small fears of spiders to more extreme phobias such as fear of large crowds, the figures suggest that half of adults experience some sort of phobia in their adult life. Hypnotherapy can work towards eliminating these fears by changing the way the mind thinks about the trigger for the phobia.'
The National Council for Hypnotherapy continues to follow health related news.
NCH represents over 1800 hypnotherapy professionals within the UK and is committed to ensuring the highest possible professional standards amongst our members. Those looking for help with smoking, weight, anxiety, panic attacks, habits and phobias may be helped by local NCH accredited therapists. Look for the NCH seal of approval on their websites. As one of the largest registers of independent Hypnotherapists, the National Council for Hypnotherapy (NCH) is actively involved with the Complementary and Natural Healthcare Council (CNHC) and strives to develop standards for the benefit of the profession, now and into the future.