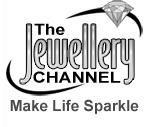 We are proud to be unveiling our Russian Amazonite collection, since we know that shoppers will find our new range extremely appealing
(PRWEB UK) 8 May 2013
The Jewellery Channel (TJC) website has something new on the horizon for shoppers to get excited about – starting Wednesday 15 May, they will be presenting a superb collection of beautifully crafted items with the unusual gemstone known as Russian Amazonite at centre-stage.
Amazonite gets its name from the Amazon River, where large deposits of green gemstones are found. Ranging from a pale green to a deep turquoise green in colour, Amazonite is of the feldspar gem family and boasts a wonderfully rich, opaque gleam that creates a Royal impact when set into jewellery. Russian Amazonite in particular has a gorgeous lustre and appears to be interlaced with fascinating tides of varying shades of green.
This superb gem it is not commonly known to most, however jewellery connoisseurs and those who love something unusual will not be able to resist its tantalising appeal. In addition, Amazonite is called the 'Hope Stone' because it is thought to inspire confidence and hope. Many also believe that Amazonite is a strong stone for aiding in communication and is particularly helpful when delicate matters need to be discussed truthfully.
Always on the lookout for fresh, captivating jewellery to offer its discerning customers, TJC will be presenting an exquisite range of items featuring Russian Amazonite to suit all tastes and budgets, via both their website and popular TV network.
Just some of the must-have merchandise on offer at surprisingly affordable prices includes a charming pair of Platinum Overlay Sterling Silver Earrings, complete with two expertly cut oval Russian Amazonite gems for just £19.99. Then there is the magnificent Russian Amazonite (11.25 Carat) Platinum Overlay Sterling Silver Pendant with Chain and the exceptionally pretty Russian Amazonite (8.75 Carat), Kagem Zambian Emerald & Diamond Platinum Overlay Sterling Silver Pendant with Chain, each retailing for only £29.99.
Avid gem collectors will further be thrilled by captivating items such as the Russian Amazonite (7.00 Carat) & White Topaz Platinum Overlay Sterling Silver Ring, and the superb Russian Amazonite (31.50 Carat), Paraibe Apatite & Diamond Platinum Overlay Sterling Silver Pendant with Chain – each of these selling at a steal for just £39.99.
While shoppers will be spoilt for choice with TJC's gorgeous new jewellery collection featuring Russian Amazonite, the website makes it easy for people to narrow their search for the perfect item using convenient tick box criteria such as carat weight, metal setting, type (ring, pendant, earrings etc.) and price range.
Managing Director of The Jewellery Channel, Colin Wagstaffe, commented on their upcoming offering: "We are constantly looking to give our customers not only the best quality jewellery at the most affordable prices, but also to consistently provide the most outstanding gems set in exquisite designs so that people have the opportunity to stand out from the crowd by owning something extra special and uniquely exclusive. We are proud to be unveiling our Russian Amazonite collection, since we know that shoppers will find our new range extremely appealing."