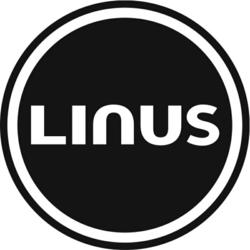 ...There is no downside to a city embracing biking as an important component of their overall transportation system.
Bohemia, NY (PRWEB) May 09, 2013
On May 9, city bike designer, Linus Bike, comments on Chicago's Bike Share program that is set to launch in June 2013.
According to The Chicago Tribune, "hundreds of three-speed bikes painted 'Chicago blue' will hit the Chicago streets in June when the city debuts a bicycle-sharing rental program. The program, which will run under the name "Divvy," will initially start out with 75 solar-powered docking stations in the "downtown and River North areas." The Chicago Department of Transportation reports that the program is expected to expand to 400 stations and about 4,000 bicycles within the next year.
One of the obvious measurements of the success of this program would be the "reduction in traffic congestion from bicycle trips replacing car trips," says The Chicago Tribune.
Mayor Rahm Emanuel plans to build a 645-mile biking lane network throughout the city by 2020. He believes that bike sharing "represents an important component in the city's overall transportation system."
He told The Chicago Tribune, "We used to only think cars and mass transit. Today, Milwaukee Avenue is one of the most-biked streets in America. The first protected bike lane in the city, on Kinzie Street, has had a positive impact on the economy."
Sally Embrey, a representative for Linus Bike, a city bike designer, commends Chicago for the bike sharing program. "Chicago is a city that will definitely benefit from an installed bike share program. It will provide the city with environmental benefits as well as opening up the city to increased tourism. There is no downside to a city embracing biking as an important component of their overall transportation system."
Linus Bike is a California-based bicycle manufacturer that specializes in creating vintage style city bikes and commuter bikes. Not simply a bicycle company, Linus Bike sells a complete line of accessories for the environmentally conscious and for those who have a fondness for European style bicycles and the great tradition of European cycling.
#####