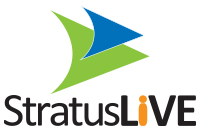 "...we knew there had to be a better way to manage our data and processes than all our previous systems that did not talk to each other."
- Jamie Gallisdorfer.
Virginia Beach, Virginia (PRWEB) May 14, 2013
Community Health Charities (including its roots as Combined Health Appeal® and the National Voluntary Health Agencies™) has been promoting the health of U.S. families for over half a century. By delivering a diverse membership of over 60 nationally respected health charities to workplaces, pools of employee donors choose the charities most important to them. Having completed a system-wide migration, Community Health Charities is now using StratusLIVE for Fundraisers software as a single, comprehensive system at their headquarters in Alexandria, VA, multiple regional processing centers, and dozens of affiliate locations across the country.
Over the past 5 years, Community Health Charities has distributed more than $330 million to its member charities. In addition to such tremendous funding, Community Health Charities also encourages workplace volunteerism and health and wellness. According to the Community Health Charities website, "Whether you give the gift of time or money, you can do it with comfort and confidence knowing that you are placing your support with the very best health charities in America."
"While our mission has not changed, we knew there had to be a better way to manage our data and processes than all our previous systems that did not talk to each other. The nature of such fragmented information and workflow was a source of continual frustration," said Jamie Gallisdorfer, national vice president of marketing and communications at Community Health Charities, Inc.
The migration to StratusLIVE included collecting data from a variety of disconnected applications and sources such as spreadsheets, legacy software, and Salesforce CRM systems. After some data clean up, the information was converted and imported into the single point StratusLIVE for Fundraisers solution. The ability to have, see, understand, and act on all an organization's data in one place is essential to implementing system wide best practices with the hopes of productivity gains and improvements in operational efficiencies.
In today's mobile, social world, fundraisers must strengthen their focus on relationships with the nonprofit organization's constituents: partner corporations, workplace donors, member charities, volunteers, and of course the individuals and communities which are being served. Traditional software models leave nonprofits with several systems which do not work together. The future of fundraising organizations, however, must unify all these different functions into one platform while embracing the social, cultural and engagement preferences of the donors who support their work.
"At StratusLIVE, we are excited to assist Community Health Charities in serving their member charities, workplaces, donors, and most importantly, the people whose lives are being impacted through Community Health Charities' critical work," said Jim Funari, StratusLIVE CEO. "At StratusLIVE, we hold a core philosophy that nonprofits are better served by a single strategic software platform: One Solution, One Platform, Fully Integrated. With StratusLIVE for Fundraisers, it is available today."
StratusLIVE provides comprehensive, mobile, social, fundraising, and nonprofit management software focused on constituent relationship management (CRM).
StratusLIVE software leverages the power of the Microsoft Dynamics CRM platform and is delivered through familiar Microsoft Outlook, mobile devices and web browser interfaces. The result is a cost-effective, familiar, and easy to use donor management solution, which ensures a low-risk investment for any nonprofit.
For more information please visit: http://www.stratuslive.com
Contact
Chris Johnson
StratusLIVE
757-273-6324