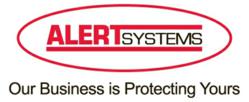 Businesses can also benefit from ANPR not only to protect access to their premises from unidentified vehicles, but also to allow access to staff and welcome registered visitors
(PRWEB UK) 9 May 2013
Police in Goldenhill, Staffordshire, have installed roadside surveillance cameras on the high street to catch bogus callers who prey on the elderly, reports This is Staffordshire on May 6 with their report entitled 'CCTV to catch bogus callers'.
The newspaper reports that the ANPR cameras are part of a police and council crackdown to catch criminals and target motorists with no tax or insurance.
Automatic Number Plate Recognition cameras can record the driver's registration numbers and target travelling criminals coming in from other areas and raise an alert that the vehicle has entered the area. This allows the police to be instantly aware and send out a response.
As providers of ANPR cameras for businesses, AlertSystems is aware of the many monitoring benefits that the cameras can provide.
A spokesperson from AlertSystems said:
"By installing ANPR cameras in key areas, the police will be able to monitor vehicles in the area that have already been identified as being associated with criminal behaviour allowing them to have the upper hand in tracking them down. Businesses can also benefit from ANPR not only to protect access to their premises from unidentified vehicles, but also to allow access to staff and welcome registered visitors."
AlertSystems manage and maintain over 5000 security installations throughout the UK and are specialists in providing business security solutions. Offering professional service and a complete range of security services such as monitored alarm systems, Automatic Number Plate Recognition and Avigilon CCTV security systems. Alert Systems offers effective and reliable solutions to security problems.