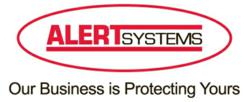 The technology of CCTV is constantly evolving and while technology such as this is still a little away, there are some amazing technologies available today
(PRWEB UK) 8 May 2013
Researchers in the US have developed a CCTV camera that can capture sharp images across an angle of 180 degrees.
Based on the compound eyes of dragonflies and bees, it was developed by scientists at the University of Illinois and has individual miniature lenses that are laid out over a curved surface.
Published in journal Nature, the scientists say the fly-eye camera could have useful applications in surveillance and medicine. The camera is a rounded half bubble which is similar to a fly's bulging eyes, and has 180 micro lenses mounted on it.
A spokesperson from AlertSystems said:
"The technology of CCTV is constantly evolving and while technology such as this is still a little away, there are some amazing technologies available today. HD CCTV surveillance systems offer unparalleled image quality security system. HD cameras support live and recorded images that can be quickly found. The ability to digital zoom ensures every detail is available, enabling businesses to never again miss an important incident."
AlertSystems manage and maintain over 5000 security installations throughout the UK and are specialists in providing business security solutions. Offering professional service and a complete range of security services such as monitored alarm systems, Automatic Number Plate Recognition and Avigilon CCTV security systems. Alert Systems offers effective and reliable solutions to security problems.